Sketty Sales
The suburban district of Sketty is located about 2 miles to the west of Swansea City Centre.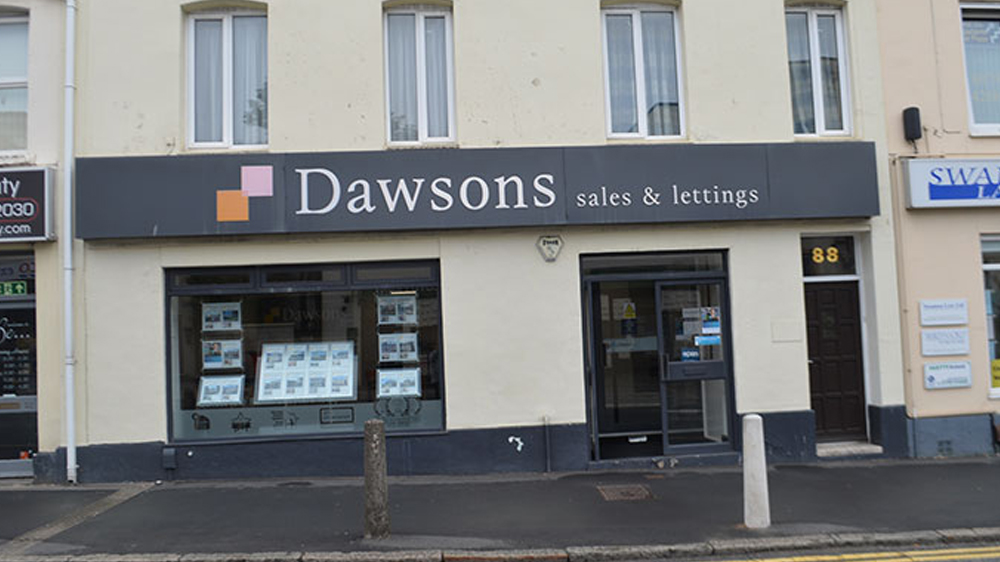 Sketty is within walking distance of Swansea University, Singleton Hospital, Wales's Olympic pool, Olchfa School, Gower College and Swansea bay. In addition we are surrounded by many local amenities, independent coffee shops, local pubs and bars, award winning restaurants and Singleton Park which plays host to various events/concerts including BBC Proms.
We are so proud to have been awarded GOLD for the second year running 'Letting Agent of the Year 2016' – by the Sunday Times.
Meet the Team
Alison Morris
Associate and Valuer
Alison heads up our Sketty Branch and has done for over 20 years and continues to be a very strong market leader, due to the very high standards she sets for her and her team. Her knowledge and experience within her field is unrivalled.
Helen Whitter-Jones
Dedicated Sales Progressor
Helen has worked both in Sketty and Killay branches over the past 12 years and has a wealth of knowledge and experience. Helen concentrates her time on ensuring a smooth property transaction for both our seller and buyer. It is paramount we make the experience as exciting and enjoyable as possible, when buying a new home.
Sian Thomas
Sales Negotiator
Sian started her career in estate agency just over a year ago, having been previously in the banking industry. Sian's friendly and yet very professional approach with the emphasis on excellent customer service has seen her adapt so quickly to her role.
Natalie Dare
Sales Negotiator
Natalie joined the Sketty Branch some 5 years ago and is a strong member of the team. Natalie is also an active member of Dawsons 'marketing team' for her innovative and creative ideas.
Nicola James-Davidson
Sales Negotiator
Nicola began her employment with Dawsons in April 2018 joining our Llanelli team as our letting's negotiator. Nicola brings with her a wealth of experience in the trade along with excellent customer service skills, having joined the army at the age of 17 and serving just under 5 years, and then joining the estate agent industry just under 20 years ago. Whilst not in work Nicola enjoys going for long walks with her dog, come rain or shine.
Christine Adams
Administrator
As with all our branch administrators, Christine is the 'back bone' of the office, ensuring the effective, efficient smooth running of the branch in all administration areas. Christine has been with the Sketty branch for the past 10 years.
Joe Chiffi
Sales Negotiator
Joe joined Dawsons in November 2015 starting in our Llanelli branch as a trainee Sales Negotiator fresh from Uni', he has proved to be a huge asset to the company with his boundless energy and enthusiasm for his role. Joe moved to our Sketty branch in September 2019. Whilst Joe has a great knowledge of Llanelli and the surroundings areas being born and bred, he soon got to know the Sketty area and continues to expand his knowledge and expertise in the property sector. Joe carries out the majority of viewings helping our buyers find their dream home. Joe has received many accolades for his customer care and sales ability on viewings.
Helen Jeffs
Weekend Sales Negotiator
Helen joined the Saturday sales team late 2017 and her local knowledge with enthusiasm and a professional approach to ensure sellers and buyers benefit from the best in customer service.
James Boland
Mortgage Advisor
Since graduating from the University of Brighton, James entered the banking industry and built his experience specialising in residential, buy to let and bespoke finance solutions. James is a level 3 qualified mortgage advisor and level 4 qualified financial planning manager. As a member of the London institute of banking and finance, James has also mentored new students toward qualification in mortgage advice. James currently covers our Mumbles, Sketty and Marina branches. James' personal life is centred around raising his young family. James has 2 young boys aged 7 and 3, which keeps his spare time more than occupied!
For any advice, please do not hesitate to contact James on 07428 551322 or by email: james@morgansmcgrath.com
Subscribe for Our Newsletter