Letting with Dawsons
Swansea's leading Letting Agent providing a premier service. We're here for you...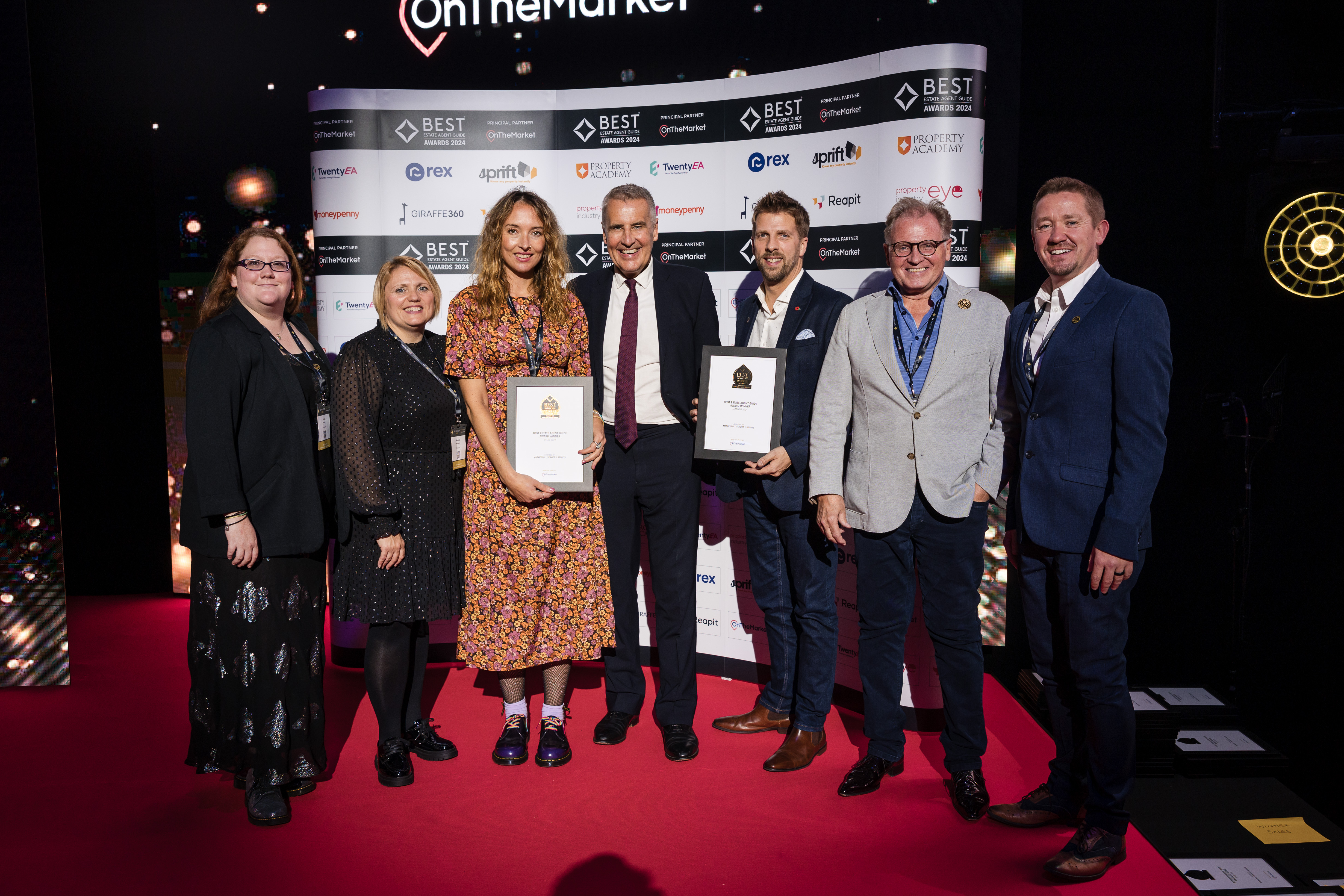 Dawsons are the largest truly Independent Estate Agents in the Swansea area and have a wealth of experience spanning many years. Our expertise and brand within the local area allows us to provide a broad range of management services and impressive range of properties, in the interest of both landlords and contract holders alike.

We value more than property.

Our objective within lettings is to provide an un-rivalled, professional property service based on our many years of experience, invaluable knowledge and of course our integrity and honesty.
We don't see our job as just letting a house or helping people find a roof over their head. We don't just value property, we value people.
And we love what we do.

We're passionate about property and people. We recognise that the process of moving home is widely considered to be one of the most stressful, and we want to make the whole process not just stress-free, but enjoyable too.

We know Swansea and Llanelli inside and out... like the back of our hand, and we pride ourselves on adding a personal touch, giving you exactly the service that you deserve.

We are Dawsons – all things property.
Is there anything we haven't done?

That may sound like a very bold statement, and of course there are things we haven't done but our level of expertise is widely renowned as being that little bit unique.
As a LOCAL South Wales agent we assist our clients with private house sales, residential lettings, property management, new home and land sales, property auctions, and commercial retail, office & industrial units ... All Things Property.

Dawsons celebrated 30 years in business in 2021, winning numerous accolades through the decades, 2023 being no exception with all our branches being awarded exceptional rating in both Sales & Lettings in this year's EA Masters (Estate Agents Masters), estate and letting agent of the year at the Property Reporter Awards and more recently achieving community champion of the year alongside Best Regional Agent at the Relocation Agent Network (RAN) Awards in November 2023. Our clients can be reassured our service is of the highest standard and our long-standing commitment to our community is at the heart of Dawsons.

2023 has seen Dawsons achieve DOUBLE GOLD for both Sales and Lettings for the 5th consecutive year, sealing our service and brand as 'consistently exceptional', and awarded the DOUBLE GOLD listing in the 2024 Best Estate Agent Guide (BEAG), along with our training arm (Dawsons Training Wales) winning not only GOLD in the Small Supplier category but the OVERALL Supplier Award also, being recognised amongst 700 other suppliers as the BEST in the country.

Now here's the bit where we put you at ease by running through a list of qualifications that reinforce our in-depth industry knowledge. We are members of:

ARLA Property Mark
RICS
The Property Ombudsman
The Tenancy Deposit Scheme
Rent Smart Wales
We believe in the power of our teams.
Don't underestimate the power of people! We believe in the personal touch and knowledge so in-depth that an online agency would struggle to compete with.
However, such is our determination to make the whole process as stress-free and transparent as possible, we have highly skilled Property Coordinators, along with our finance asset managers and dedicated Property Management team means that every home that is managed by us receives a personable service at all times. Their sole remit is to liaise with all parties, including owners and occupiers, our referencing agency, guarantors, relocation companies and contractors, as well as providing high quality inspection reports, to ensure a smooth transitional move in and vacation, minimizing the likelihood of any issues or arrears and providing a safe and secure home throughout. Through this dedicated approach, we provide quicker turnarounds, avoiding the stress and costs associated with the breakdowns of occupational contracts and long void periods.
We offer our landlords a full range of services to suit their needs, from a fully comprehensive rent guarantee service through to the contract holder find only service. Please speak to our team directly to discuss your individual needs, we can also provide a bespoke service should your need be a little out of the ordinary.
Our Lettings team receive many thank you gifts on a weekly basis along with some great reviews via our google platforms:
"Dawsons have been thoroughly professional and helpful for many years of managing a rental property and eventually selling a property for me. They were always cheerful and conscientious in handling many tricky issues over the years. I am extremely grateful for their unfailing support." Received via Google
Our team at Dawsons Training Wales are also on hand to assist with any of your Rent Smart Wales (RSW) queries and assist those self-managing in obtaining your landlords license. Being a RSW approved training provider we offer a competitive rate and simplified course for both landlords and agents. Established in early 2019 our course is also kept up to date with all current legislation. To access further information or to partake in on our training courses click here.

Professional and efficient.
"I cannot recommend Dawsons enough. They have been professional, and all enquiries have been dealt with quickly and efficiently. We have been kept up to date with all aspects of letting our property. Thank you so much and I would definitely recommend Dawsons." Received via Google

We pride ourselves in being at the forefront of the market, therefore our services reflect this, here is just an example of the some of the services on offer from ourselves;
Experienced, knowledgeable and passionate team
Prominent high street branches with 'real time' up to the minute technology incorporating all our services
Dedicated property management and finance asset management team
Advertising and marketing campaign to ensure maximum exposure of your property around the world 24/7
Unique access to highlight property to motivate occupiers from across the UK, through Relocation Agent Network, so we can assist, advise and negotiate on any onward move, irrespective of whether it is via our network and offices or not.
Very Satisfied Landlords
"We've been delighted with the service that we've received and particularly how smoothly the letting process has been. To have a tenant moving in within a couple of weeks of marketing was beyond our expectations." Received via Google

We are the largest independent High Street Agency in Swansea, retaining the greatest market share within our area, we are proud of our independent status that allows us the ability to react quickly to changes in market conditions and legislation when others cannot. We have an online instant valuation tool, with high quality video tours for properties, the option of professional photography and the ability to request either a viewing or valuation appointment date online. Gone are the days of having to wait until the office opened!
We invest time and energy into helping our clients make informed decisions. As part of our customer service, we regularly send our clients any legislative updates and take an analytical approach to ensuring that the property you are renting with us is priced correctly.
Just to reinforce, our smiling faces aren't going anywhere! You can call any of our offices during opening hours and we'll be on hand to help. These are just some great tools and innovation to complement, not replace our teams and our personal touch.

On your doorstep

We currently have branches in locations across Swansea and Llanelli in: Swansea City Centre, Mumbles, Morriston, Sketty, Killay, Gorseinon, Llanelli Town Centre and Swansea Marina. We cover residential sales and lettings, property management, auctions, commercial, land and new homes, and relocation networks.
They are situated in communities across the city to ensure that we're providing unrivalled knowledge of the local property scene. Our teams possess knowledge so in-depth that a national chain would struggle to compete with.

'Our aim is to make every step of the process, smooth, informative and enjoyable, whilst achieving the best results possible. Above all we are here for YOU the landlord and you the contract holder, guiding you every step of the way'
How property is let in Wales has changed as the 'Renting Homes (Wales) Act 2016' was implemented on 1st December 2022. CLICK HERE to visit our blog for further information.

So if you're thinking of letting, renting, selling, buying, bidding or building in Swansea and don't know where to start? Start with Dawsons. Click HERE to contact us