Due to the Covid 19 pandemic we have moved our current Auction properties to an established and secure online auction platform using the latest real time bidding technology. Should any property be of particular interest, or you should wish to bid, please notify our Auction department at your earliest opportunity so they are able to advise you of when the bidding opens and ends so that you do not miss out. You will also find this information on our web-site where you are able to register your interest for free by clicking on the individual property of interest 'watch this lot'. Should you be considering selling even in these unprecedented times please call us for expert advice or any help needed on 01792 478903/904 or email auction@dawsonsproperty.co.uk
Welcome to the Dawsons Auction Department
Dawsons have the longest standing, fully independent Auction department in the Swansea area.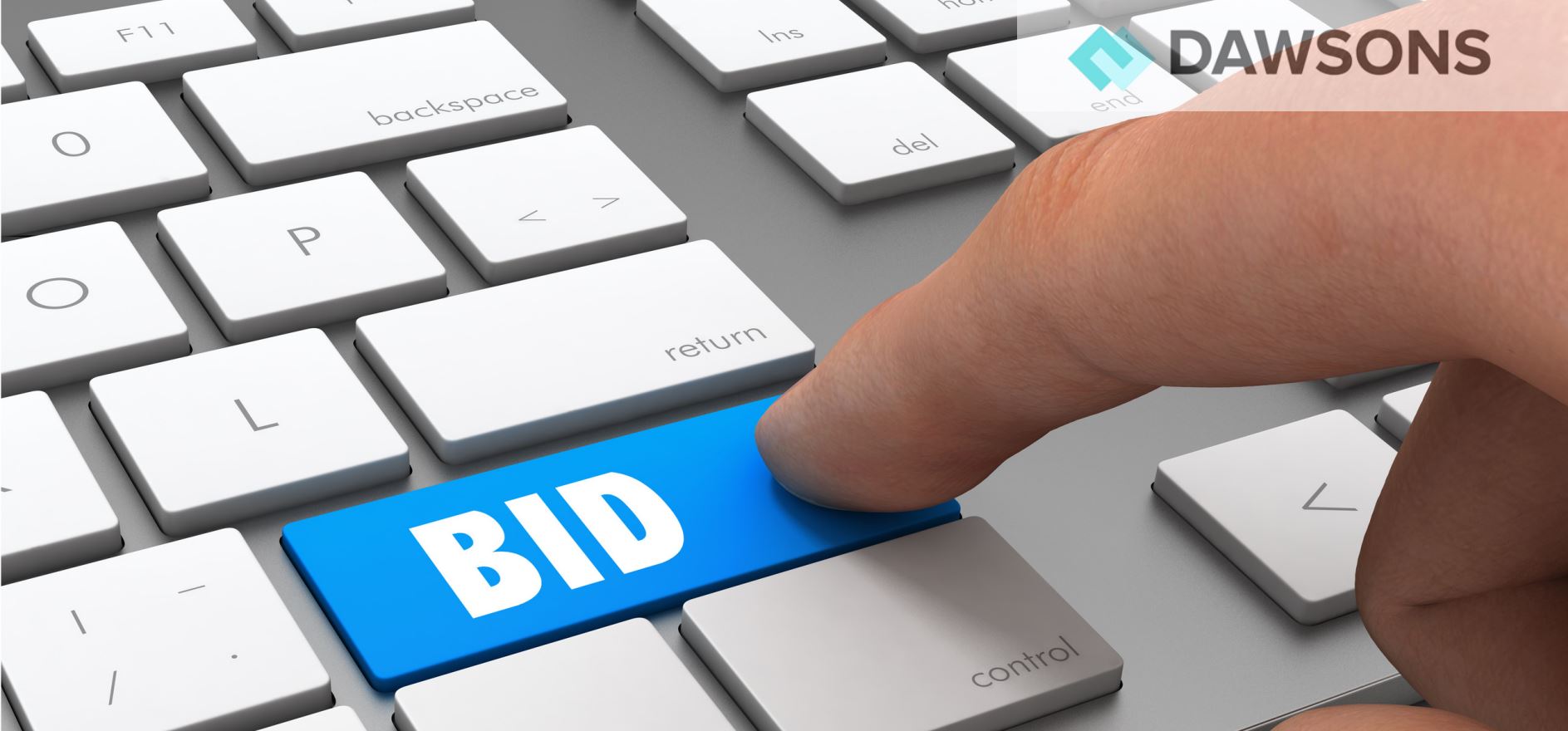 One step ahead
COVID-19 saw our department make revolutionary changes by introducing an Online Auction House. This has allowed us to provide our vendors with a method of sale during the most testing time of our generation. This adaptation and versatility proved a huge advantage to our clients, and this is reflected in our glowing reviews received from both our vendors and purchasers.
Formed in 1991, Dawsons can provide expert advice across a complete spectrum of Property, Land, Commercial, Investment, Agriculture and Industrial.


Speed, security and stress-free
We understand one of the toughest decisions when selling your home is determining the most appropriate method of sale to maximise your return, fit with your timescales as speed may well be the determining factor, together with having a committed buyer.
As you would expect from Swansea's leading agent, we can provide you with the option of three methods of sale, whether that is Traditional Auction, Modern Online Auction or Private Treaty…… starting at 0% commission!
Our highly experienced and knowledgeable valuers will be happy to discuss with you the pro's and con's and more importantly what is best suited to you, so that you can be safe in the knowledge you are getting best advice.
From March 2020- to present day, WE HAVE SUCCESSFULLY SOLD 100% OF PROPERTIES THAT HAVE BEEN ENTERED INTO AN ONLINE AUCTION.
We can sell everything from houses, to land, to commercial buildings and even churches. You can sell any type of property/land via auction. The process is faster than the usual way of selling (private treaty) and far more secure as the buyer must exchange contract immediately, put down a 10% deposit of the agreed sale price and complete on the transaction within 28 days.
If you have an empty property that is part of a deceased estate, a rental property that is now vacant, an investment that you can no longer finish, a property surplus to requirements, a plot of land, a commercial property, garage etc.
Get in touch with us and find out how much it is worth and how quickly we can get it sold for you. For more information and for a FREE VALUATION give Dawsons Auction Department a call on 01792 478903 or email on auction@dawsonsproperty.co.uk.
View our available auction properties View our Seller's Guide

Email Auction Department View our Buyer's Guide