Mr X Appeal 2023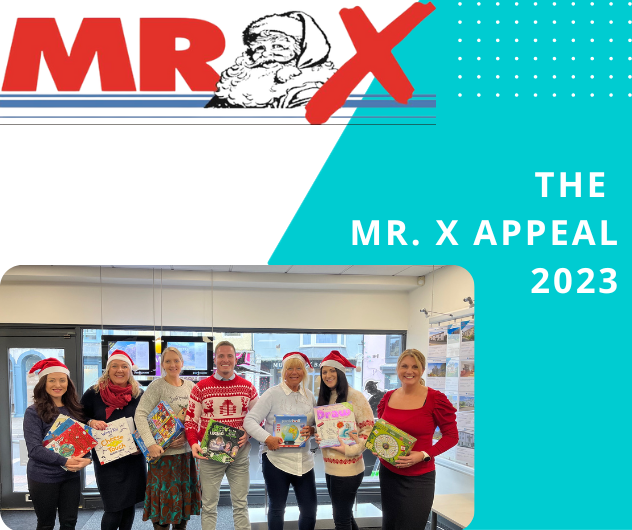 It's that time of the year once again – the Mr. X Appeal is making a return here in Swansea for its 64th year in 2023.

We are thrilled to announce all of our Dawsons branches across Swansea and Llanelli are designated drop-off points for this year's Mr. X Appeal. Thanks to your incredible support, we were able to bring joy to over 8,000 children through the distribution of presents across South Wales in 2022, and we hope to be able to do this again this year with your help.
If you're keen to make a difference and contribute, don't hesitate to reach out to any of our Dawsons branches or drop us an email at info@dawsonsproperty.co.uk.
Here are a few guidelines to follow when providing a gift for a child:
If you are able to select a name from Mr X directly then please ensure the childs name/code is clearly labelled on the bag (for those gifts without a name please just provide a general age/gender on your label so Mr X can match your gift to a child in need).
We kindly request that all gifts be submitted by the beginning of December (but we will accept gifts right up until Christmas Eve or beyond if you have any double gifts).
Please leave all gifts unwrapped and in a gift bag.
Your unwavering support is genuinely appreciated, thank you. Together, let's brighten this festive season for all our LOCAL children in need.

Please see our video HERE highlighting the appeal.