7 most colourful plants for winter curb appeal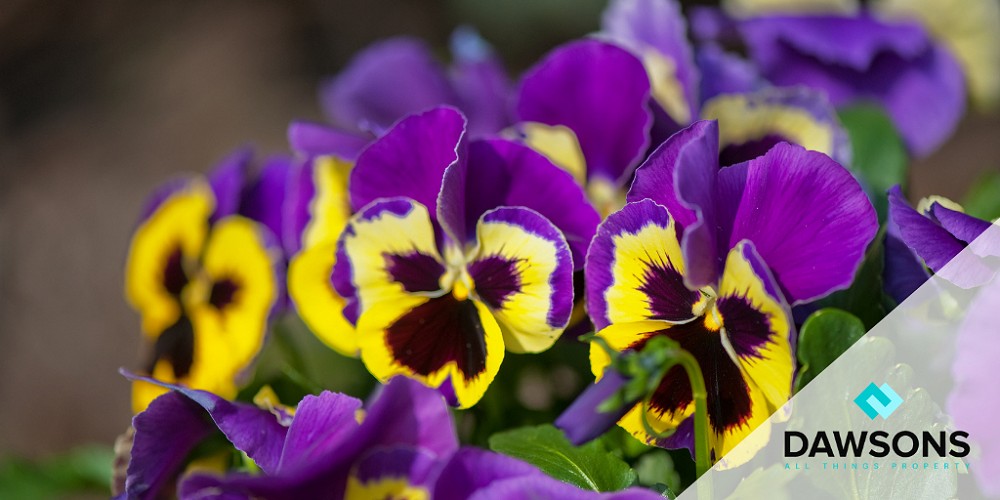 It's a new year and that means the festivities are over and there's what feels like a long wait until spring. With many of us setting our sights on big change, it's no wonder New Year is one of the busiest times for house selling.
When it comes to curb appeal, it can feel like winter is against us. Gloomy days and cold rain both contribute to a difficult home selling experience. So how do you combat this? Using beautiful, colourful flowers and evergreen plants. Here is a list of our 7 most colourful plants for winter.
Winter Honeysuckle (Lonicera fragrantissima)
These off-white flowers with bright yellow pollen bring a splash of colour to any garden. They flower from December to February, perfect to illuminate your property front.
Pansies (Viola hiemalis)
One of the hardiest flowers in the UK, are winter pansies. They can withstand the gruelling UK winter and are a fun addition to brighten your doorstep. These bushy perennials have bi-coloured flowers that bloom even without lots of sunshine. Bred to bloom during the winter months and coming in a range of colours, pansies could be the answer to refreshing the look of your doorstep.
Snowdrops (Galanthus)
The classic look of snowdrops stands out from most other flowers. For most, these blooms signify the end of winter and bring some much-needed life to our gardens. Flowering between January and March, snowdrops are the perfect plant for your window box, or flower beds.
Mahonias
An excellent punch of green, Mahonias are great for adding texture to your garden. Not only will this plant stay green throughout the year, but the flowers also bloom from November to March. This gives the necessary colour to your property as well as helps the bees throughout the winter months.
Winter Heather (Calluna Vularis)
Ideal for pots, heather provides a much needed bright attribute to any flower arrangement. If planted straight into the ground, heather can also spread, helping inhibit weeds from overgrowing and taking over. Winter Heather blooms between February and March so it does have a shorter flowering period. Even when not flowering provides some great texture to your flowerbeds.
Christmas Rose (Helleborus Niger)
The apt named 'Chritsmas Rose' is a pale to pinkish tubular flower that has bright yellow Stamen. They grow in a range of moist but well-drained soils, from Chalk, Clay and Loam. The flowers appear late winter early spring so will go hand in hand with a new year house sale.
Sow Bread (Cyclamen Hederifolium)
These are wonderful winter flowers that are particularly great when it comes to hardiness. They bloom over the winter months and will sink down underground for the summer. Not only do the flowers come in pink and white, but the leaves are a naturally marbled green, making this entire plant a feast for the eyes.
How to plant
If you aren't lucky enough to have a curb facing garden, you do still have options to make your property stand out among the rest. Use multicoloured pots, either in a pattern or randomly to bring colour but also a place to plant your flowers. Using different sizes will allow you to plant different plants and can help vary the visual experience.
If you have a garden, plan your flower selection wisely, perhaps adding a mixture of bulbs and plants that will pop up intermittently. This will stagger the bloom times and ensure that your garden is colourful all winter.