Making the Dawsons team brave, bold and brilliant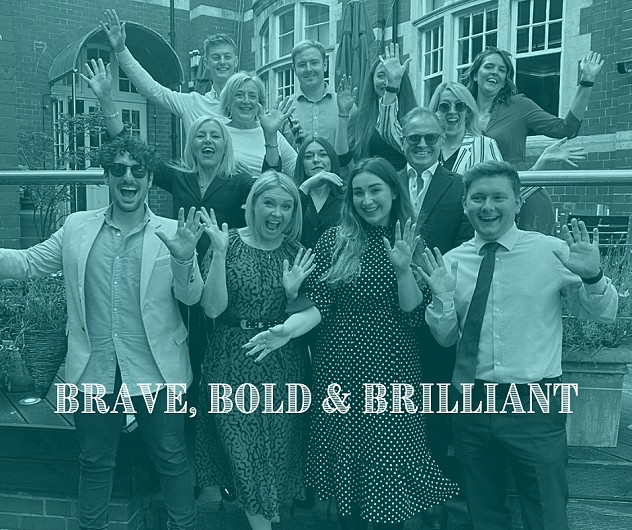 Dawsons Brave Bold and Brilliant team programme
After spending some time with Jeannette Linfoot during a recent podcast with our Dawson's Senior Partner Chris Hope, the Dawsons partners joined forces with Jeannette's mentoring mastermind programme to create a forward-thinking task force within 'team Dawsons'. The task force was handpicked by Chris himself, with a great mix of levels: from experienced managers to brand new members of staff. This group of individuals are those who have shown great enthusiasm to grow both their personal and career development.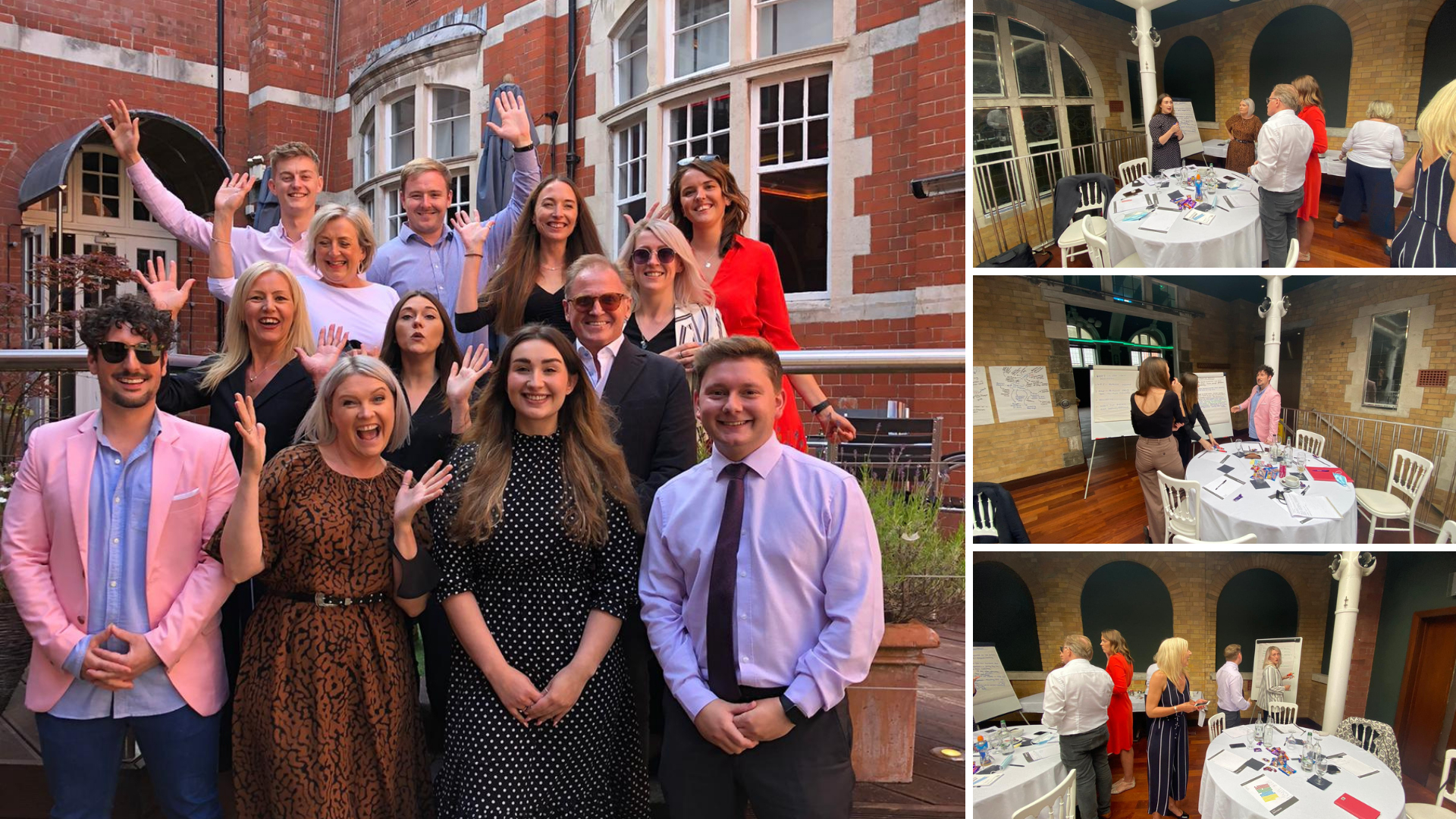 Kerry Somerville, Cat Solis, Callum Thomas, Mel Wilshire, Sarah Reed, Matt Jones, George Richards, Kelly Israel, Chloe Rees, Lauren Casey, Laura Jayne, Levi Bennett, Leah Rees, Caitlin Matthews
Jeannette Linfoot states:
'The concept behind the mastermind programme is for a company to invest, support and develop a core group within the team to help drive forward the business, create opportunities and ensure the end customer benefits. '
The 3-month personal development bespoke programme for Dawsons has been broken down into 3 modules:
The Internal You
The External You
Influences on the Business
These were made up of 1-2 hour sessions per month with a varied learning format of presentations, keynote speeches, practical exercises, Q&A, interactive feedback within a collaborative, supportive, safe environment for learning. The team showed great initiative and were greatly engaged during all sessions with the final session being face to face together (adhering to government guidelines, of course).
1. The Internal You
At times everyone can suffer from a lack of confidence, lack of self-belief or feelings of fear and sometimes you can be unsure of what you really want from life. This can be hugely debilitating and can hold you back from following your dreams. This first training module was all about following the BELIEF system in our everyday routines to allow us to move forward with confidence and to also get clarity on what we want from life as well as what we want from our career and for the Dawsons business.

2. The External You
We then moved on to looking at how the team come across externally to their colleagues, customers, friends & family. This is called the 'personal brand' and it encompasses everything from core values, presenting yourself to the world, the way in which you communicate and how to come across with confidence and gravitas.
In these sessions we went through the top 10 tips on communication skills and public speaking, looking at how to have those really difficult conversations (which are a daily occurrence in the life of an estate or letting agent) as well as focusing on 5 of the most powerful questions you can ever ask.
3. Influences on the Business
Finally, we learned how 'to pivot'. This was all about being innovative and creating new ways of doing business in today's environment. It was particularly good to have team members from all levels of the organisation, being able to see how your ideas fit into the picture, and how, as an individual, each person can play a key part and really make an impact on the overall business. During times of great change, when overheads are under pressure and many businesses are fighting to survive, it's critical that we find creative approaches to retain and create new business opportunities, do the right thing for the customer and, of course, keep motivated to do it all over again tomorrow!
Senior Partner, Chris Hope stated:
"The programme has given our team a unique opportunity to progress themselves which they certainly didn't want to waste. They set up a what's app group to help support each other during the 3 months and have thoroughly enjoyed getting to know other team members throughout the business. As a company we know the importance of a well-working team, that's why we are still here 30 years later. Pre, and most certainly post covid we will continue to encourage our branches to network with each other, and for our staff to be one 'team Dawsons'. As a partnership, not a corporate company, we pride ourselves on being a close-knit group of individuals. In fact, over 60% of our workforce has been working with us for over 10 years or more. This programme has worked well for us at Dawsons and we look forward to what initiatives and ideas that will drive forward following this will definitely look to roll this out to others within the team in due course."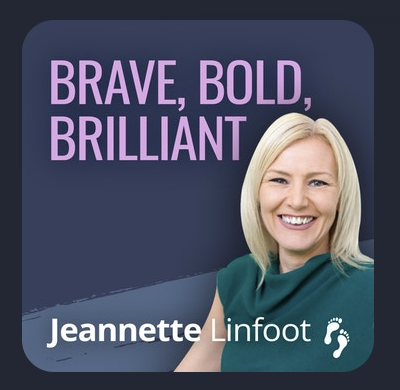 Jeannette is a high performing businesswoman - corporate CEO turned entrepreneur with a £multi-million business portfolio across multiple sectors of mentoring, property investing, mergers & acquisitions and board advisory services. With over 27 years in businesses running large global teams, Jeannette brings the best of 'big' business to smaller businesses so they can scale up and grow. As a mentor, Jeannette is passionate about helping individuals and businesses go to the next level so they can truly maximise their potential. Her podcast Brave, Bold, Brilliant, which focuses on high performance in business and life, is in the top 2% of all podcasts in the world. Jeannette genuinely believes that every person has greatness within them and it's by being BRAVE & BOLD that we unlock our true BRILLIANCE.
Jeannette can be found on WEBSITE on social media
These are the links to the Brave, Bold, Brilliant Podcasts: