Celebrating 30 years of home moving in South Wales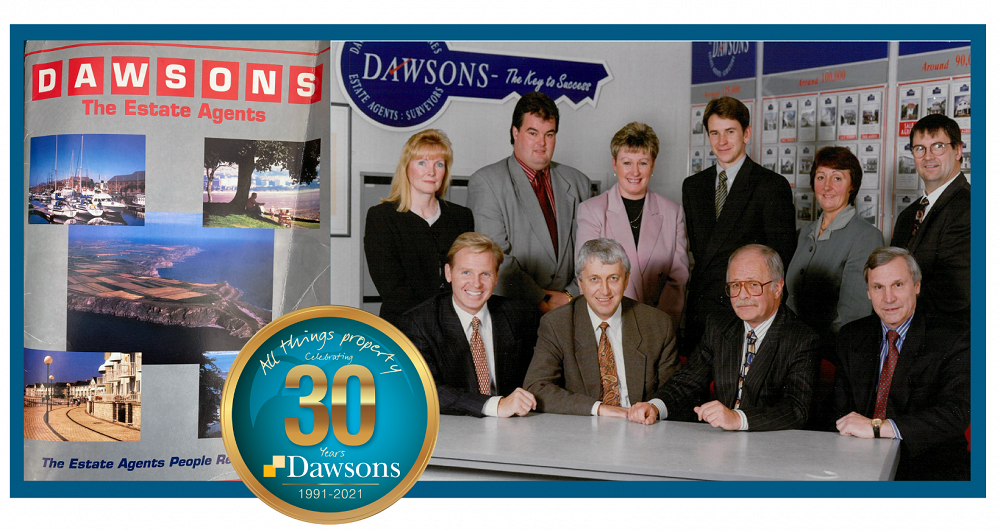 February 2021 the partners and team at Dawsons Estate Agents celebrate 30 years of helping people to move home throughout Swansea and Llanelli, South Wales.
Formed in 1991, Swansea's largest Independent Estate Agent currently has 8 major sales branches at Swansea, Mumbles, Morriston, Sketty, Killay, Gorseinon, Llanelli Town Centre and Swansea Marina. There are 5 dedicated Residential Letting offices in Swansea centre, Mumbles, Morriston, Llanelli town centre and Swansea Marina.
THE PARTNERS
Dawsons has always been about getting a local service from local people and whilst SOME of the faces have changed over the years, we still have many family connections in the team.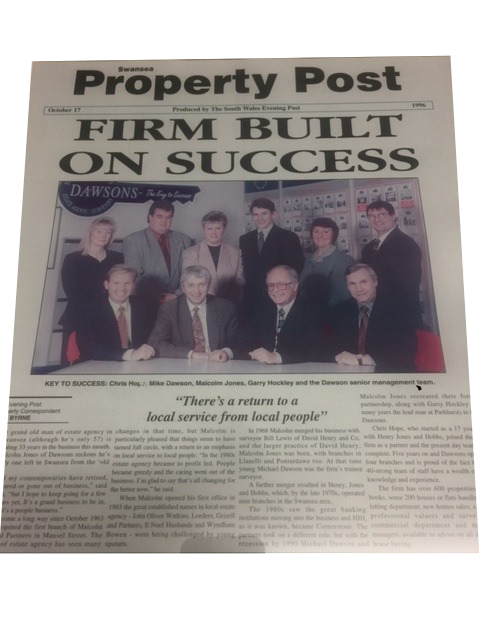 So let's take a look at the faces over the years: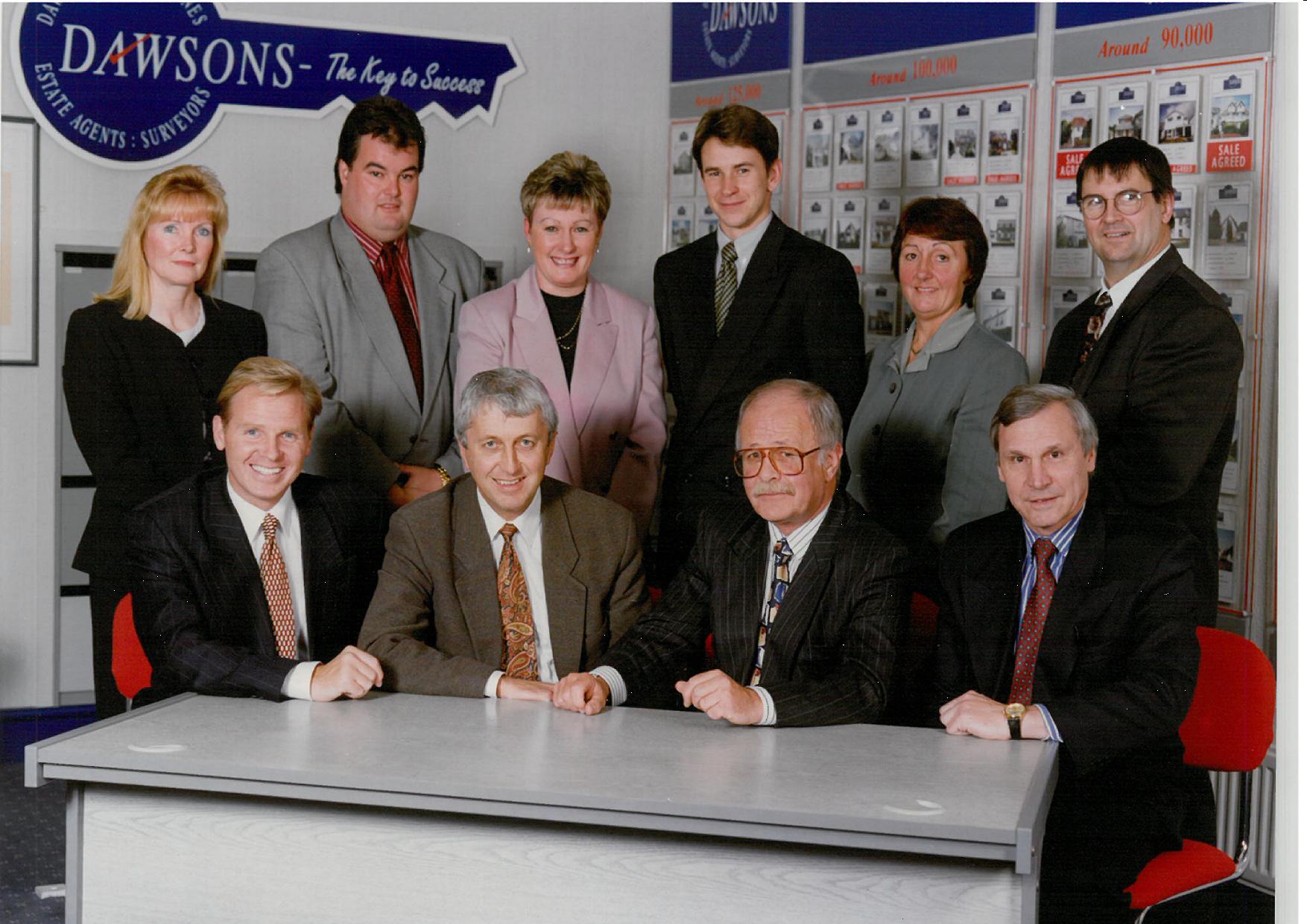 1996 Front Row (L-R): Partners Chris Hope, Mike Dawsons (James Dawson's dad), Malcolm Jones & Gary Hockley Back Row (Middle) Tracy Sturgess - Who now heads up our sales progression team!
Below: the partners as they are today...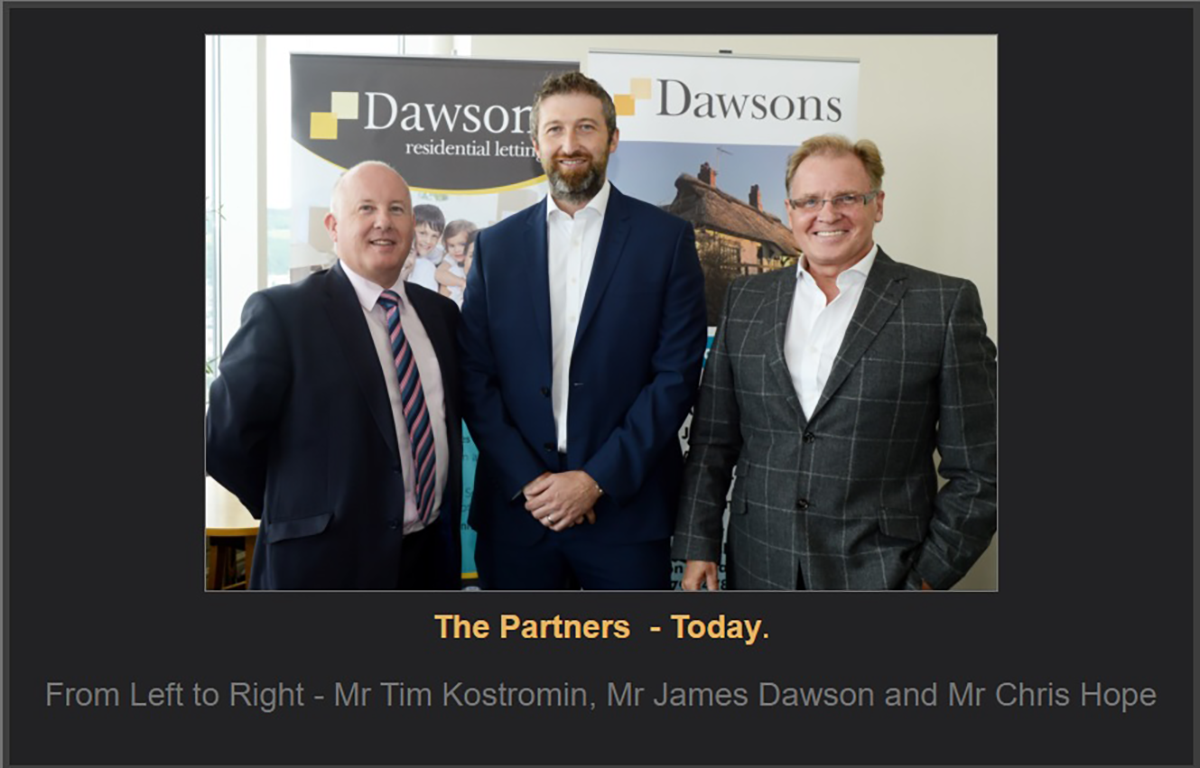 (L-R) Tim Kostromin - Land & New Homes, James Dawsons - Auctioneer, Chris Hope - Sales, Rentals, Fine & Country Homes.
THE DAWSONS ETHOS
The Dawsons family believe in always being there for each other and for their customers; past, present and future. We believe in being real, honest, professional and approachable and we also believe in having FUN. Here are some of the fun photos from our album over the past 3 decades!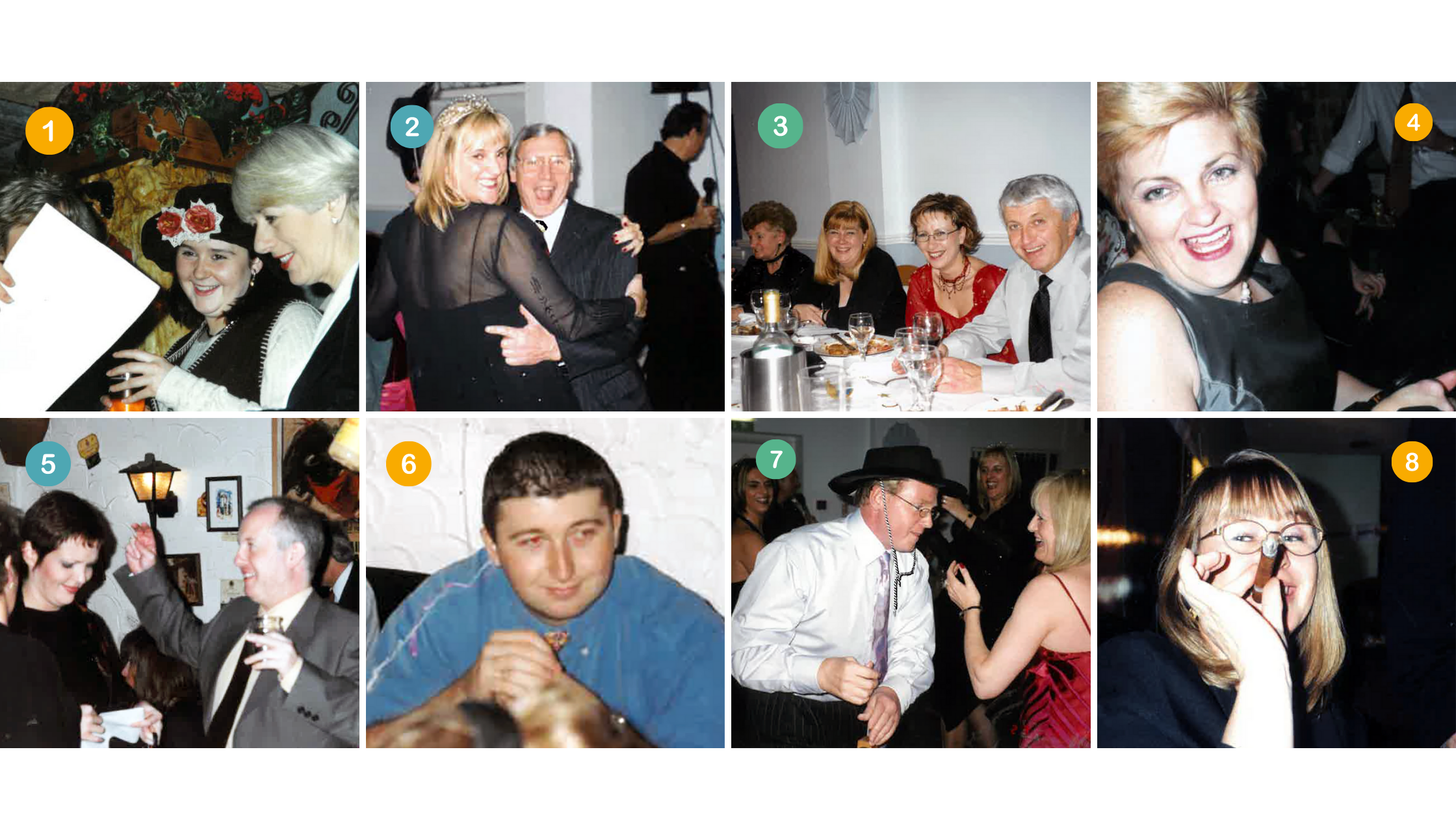 1. Tara Woolner, our longest, in fact the only original member of staff (now in Mumbles Lettings) showing her Welsh heritage.
2. Nicola Fulford (sales progressor) with Gary Hockley (ex partner).
3. Mike Dawson with Lorraine Evans (Llanelli Sales) Andrea Devoy (Morriston) and Auntie (a family member)!

4. Alison Morris (Sketty sales manager)

5. Partner Tim Kostromin clicks his fingers and the lights turn on!
6. A very young partner James Dawson

7. Partner Chris Hope having a boogie!


THE PROPERTIES

2002 PROPERTY SOLD FOR £69,000 - ZOOPLA PROPERTY ESTIMATE TODAY £163,000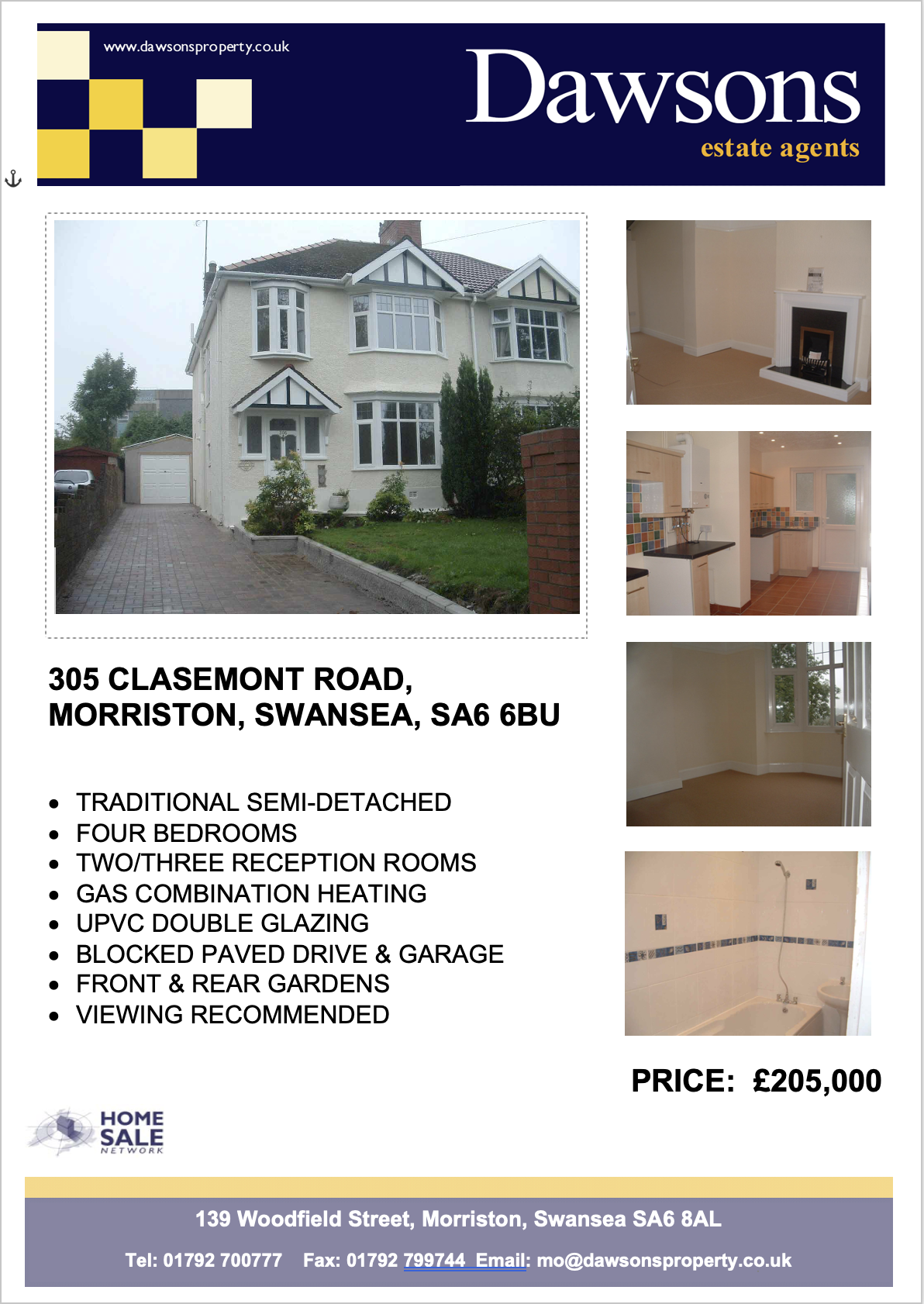 2006 PROPERTY SOLD FOR £168,000 - ZOOPLA PROPERTY ESTIMATE TODAY £219,000
THE DAWSONS BRANDING
It's good to look back on the Dawsons brand and see how it has evolved over the years! The cover photo shows our brochures back in the 90s - red, white and boxy, then came blue with a red tick, morphing into navy with lots of boxes, eventually moving over to our current design of white on Charcoal and teal with 2 yellow/orange boxes.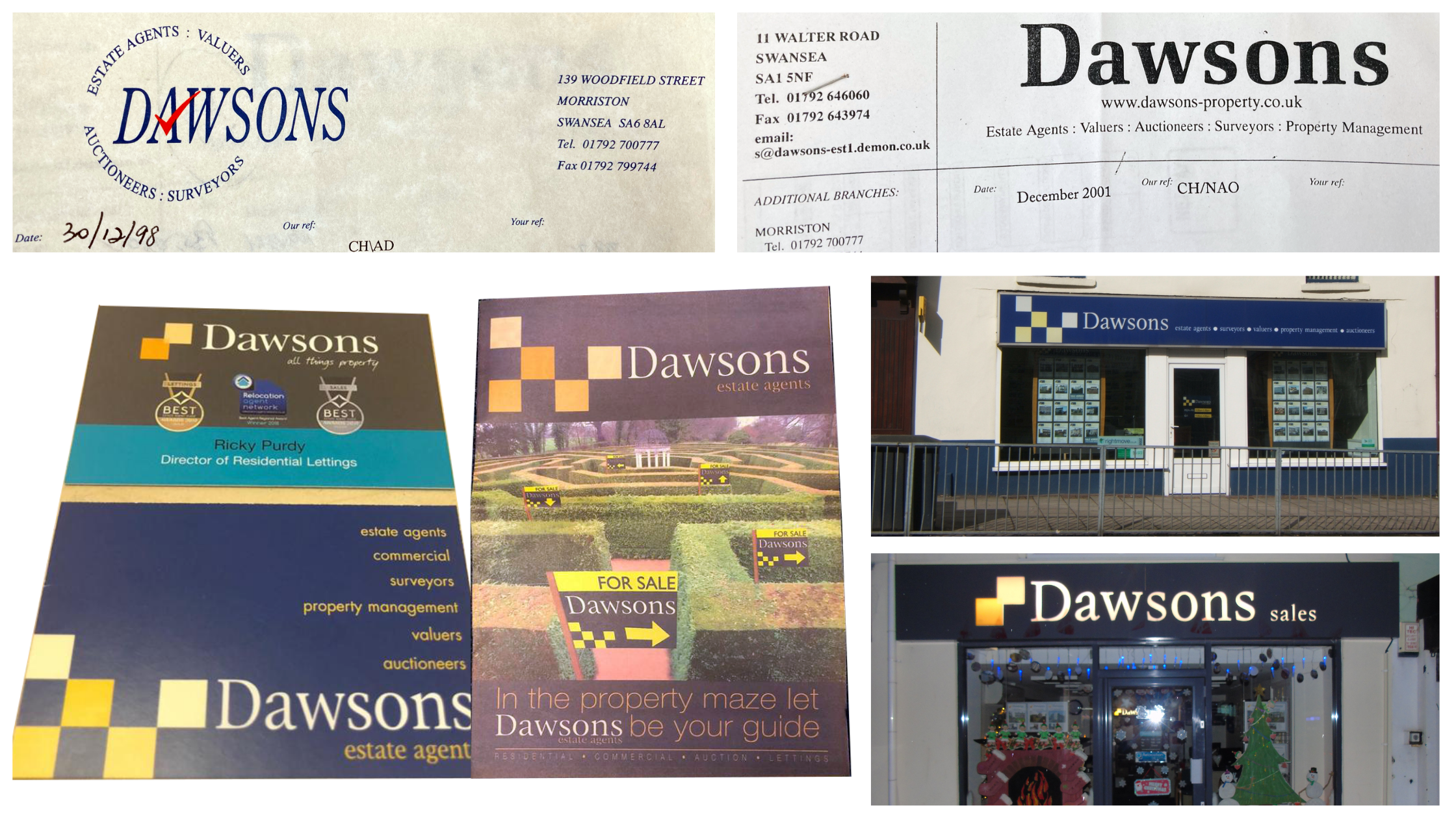 Wonder what style is next in store for us?
THE FUTURE?
We have moved from taking out pages of property ads in the local newspapers - we used to make 'dot-screen' photos in order for them to show up on the newspaper print, to getting into the modern world when computers came into the offices, property portals began with Rightmove then Zoopla, and now we have our own website, social media platforms and branded cars driving around town.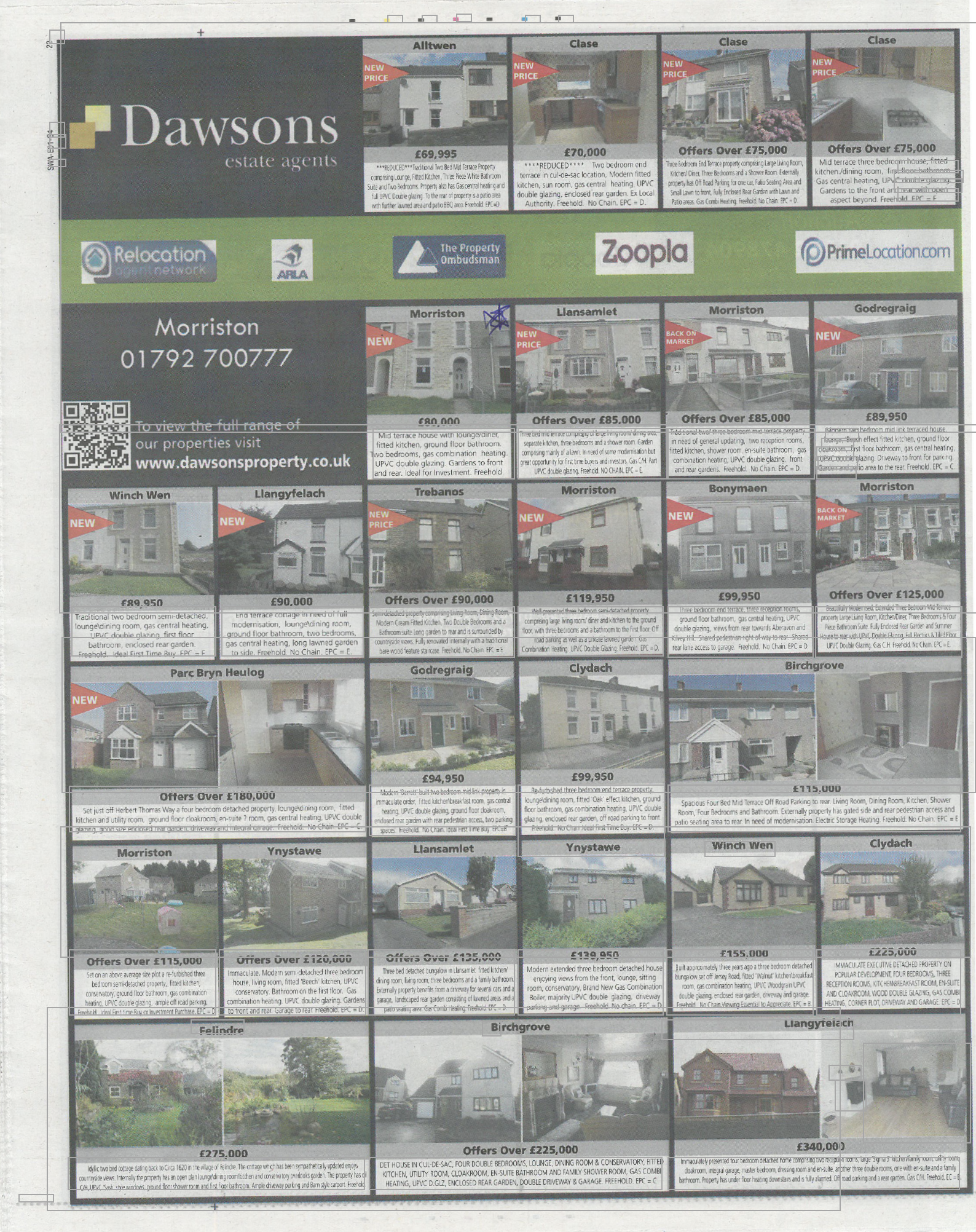 30 years sure has seen a LOT of change!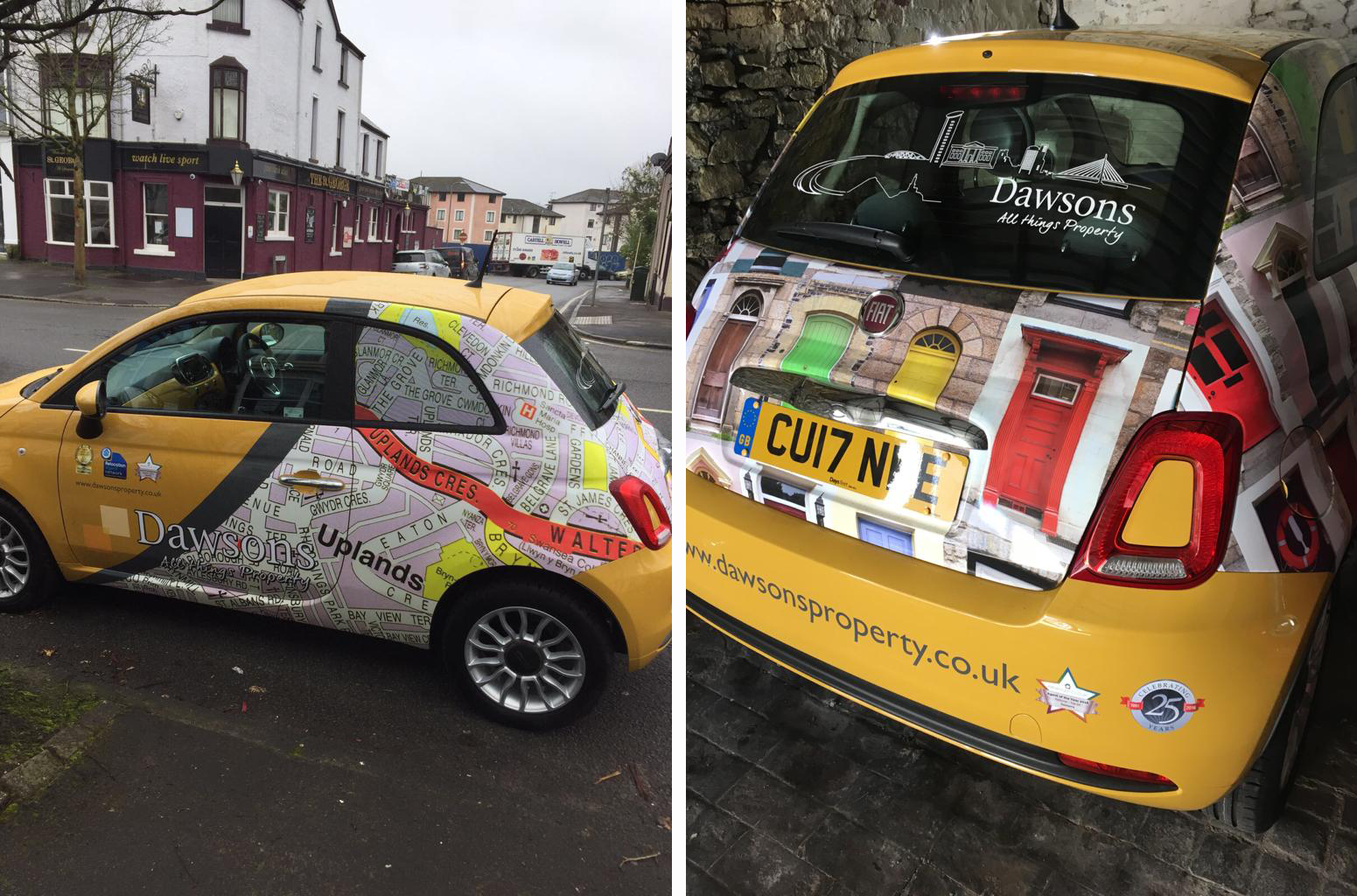 We love being in the property industry and have no intention of that stopping. Our offices are always evolving, our teams are going from one generation to another, and we do love to 'keep it in the family' so as some of the older partners come towards retirement, their next generation is up-and-coming to take their place.
Recently we have started to expand the areas we are covering from our High Street branches (see article on Neath here) and can continue to expand as our video viewing & valuation offering increases.
We hope that you have enjoyed our journey through the years and will continue to support and work with us over the next 30!