Shining a light on our Morriston Lettings branch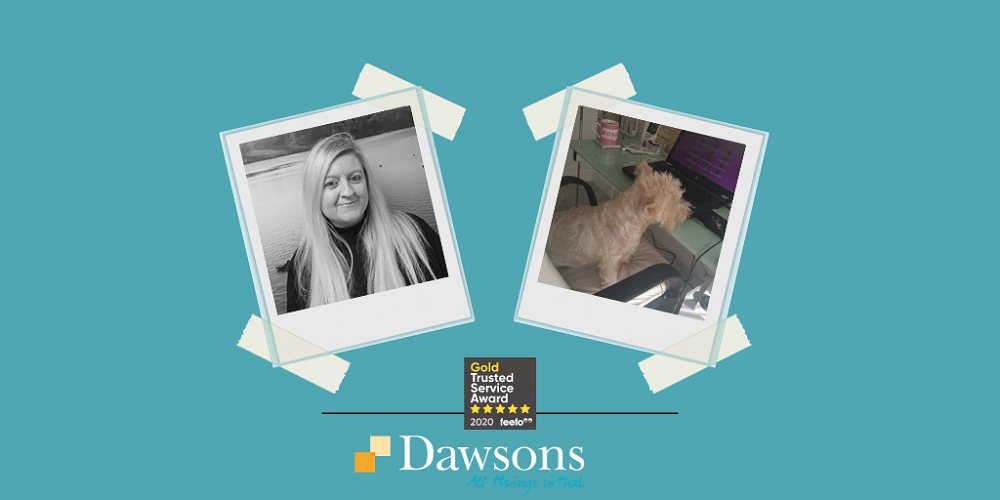 Covid-19 has presented all of us with huge changes, but our lettings offices have been working consistently throughout the pandemic to provide excellent service to tenants and landlords whilst adhering to all government regulations including making the transition to working from home with very little notice.
In this week's post, we wanted to shine a light on our Morriston office, specifically Sarah Lewis, Senior Negotiator and Valuer. We use Feefo, an independent reviewing platform and in recent weeks we've received some lovely reviews mentioning Sarah by name.
Testimonials
TOP CLASS SERVICE *****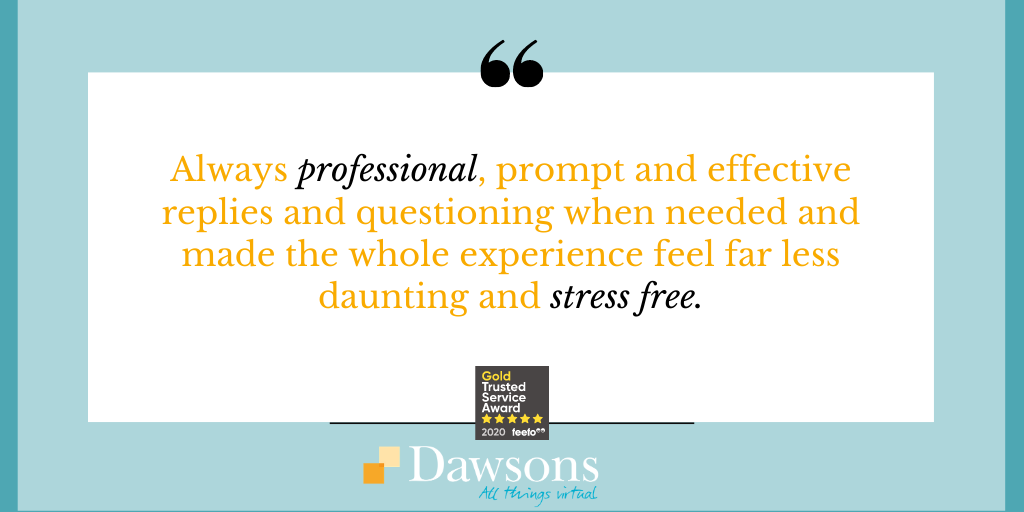 "I needed to find myself a small flat, 1 bedroom ideally, and I had a limited monthly budget. Having contacted a few agents regarding some properties, Sarah at Dawson's got back to me with details of a property which I thought had been removed from the market / let out during my searches. It turned out to be ideal for me. Throughout all the processes involved; the online/virtual viewing, registration, references tenancy draft proofs, communication and then finally an actual face-to-face meeting and viewing of the property to measure up Sarah was superb. Always professional, prompt and effective replies and questioning when needed and made the whole experience feel far less daunting and stress free. It was a pleasure dealing with her and I would definitely recommend her and Dawson's as an agent for house lettings and purchasing.
Fabulous!"
Mr Thomas


DAWSONS DO WHAT ALL OTHER ESTATE AGENTS SHOULD DO *****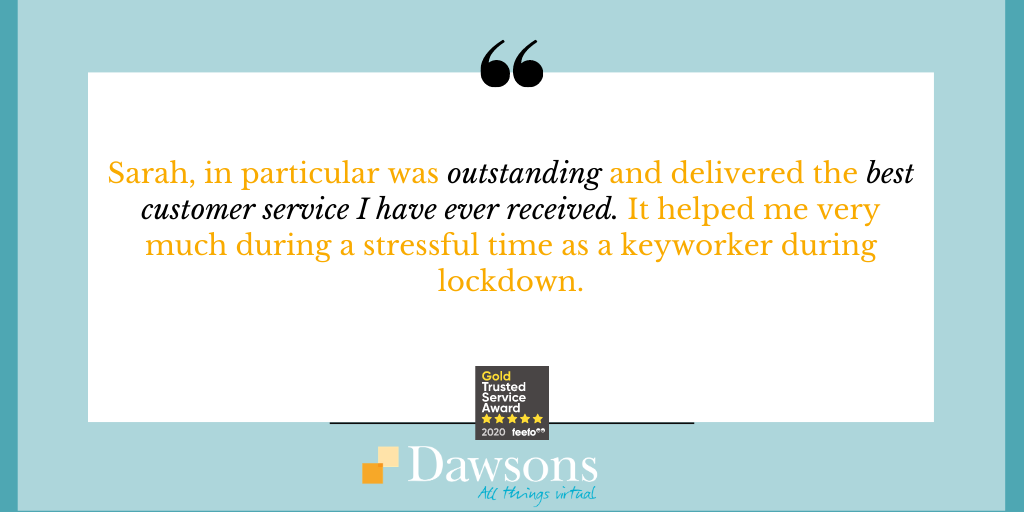 "Out of all the estate agents in Swansea I contacted they were the most helpful and proactive at helping me find a suitable property. Sarah, in particular was outstanding and delivered the best customer service I have ever received. It helped me very much during a stressful time as a keyworker during lockdown. I would highly recommended Dawsons to anybody."
Ms Evans
These are just a couple of reviews we've received recently, if you'd like to read some more of our reviews you can visit our reviews page – provided by independent review platform, Feefo.
In the spotlight
With such glowing feedback, during such a difficult time, we thought we would have a cuppa over Zoom with Sarah and ask her for her secrets!
This is what she had to say:

It's been great to receive such wonderful reviews during these unprecedented times. Since returning to the office it has been great to see colleagues again and to also meet clients who I have only been able to speak with via phone and email. Whilst it has been challenging working from home with not being able to interact in the office with colleagues and to meet with clients, we have continued to carry on with a 'business as usual' approach as much as possible with great results to show. We couldn't have achieved these great results without the help of my manager Emma – we make a great team!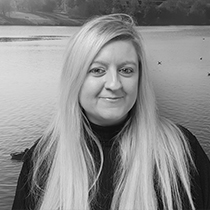 Sarah Lewis
Senior Lettings Negotiator and Valuer
Sarah has been in the property industry for over 10 years now, starting back in 2009. She has picked up a vast amount of knowledge since 2009 having worked in residential lettings, sales and new homes. Her enthusiasm and passion for the industry shows, and she has been a valued asset since she started with Dawsons back in 2015 working her way up from negotiator to valuer. In her spare time Sarah loves nothing more than socialising with friends and family.
During lockdown, she's also had a little bit of help...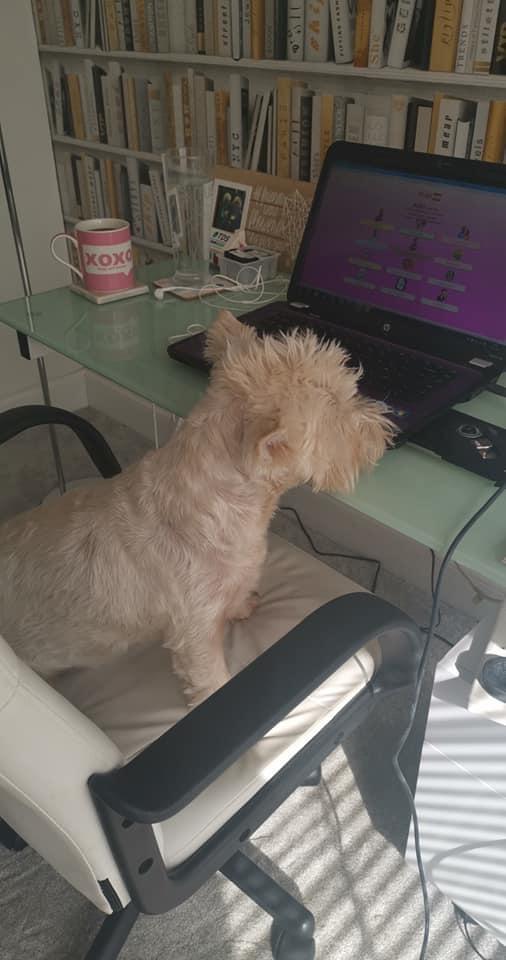 If you're nervous about moving or even just starting your search for a new home at the moment – please get in touch with us. Sarah or another member of the Dawsons team will be happy to chat you through what the current rules are, and the measures we have in place to ensure you can look for your new home safely.