First Time Buyer's Guide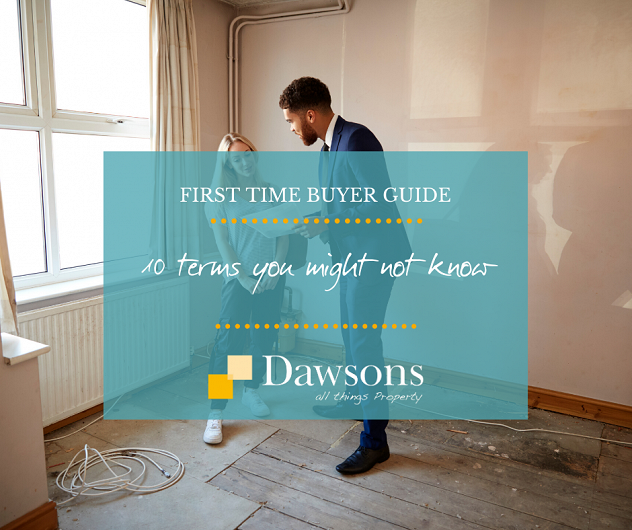 For most people, buying a property is the biggest purchase they'll ever make and it can feel like a really overwhelming process. That's why we've put together this guide to 10 terms you might hear and be mystified by if you're new to purchasing property.
Agreement in Principle (AIP)
An Agreement in Principle is a document which a mortgage lender provides in order to show that it will lend you a certain amount based on your income and a credit search. AIPs are great for helping to prove to sellers that you're a serious buyer - which can become important when there are multiple people all offering on the same property.
Offer
When you're interested in buying a property, you make an offer showing your interest at a price reflecting the property's value. In England and Wales, making an offer isn't legally binding which means you can withdraw your offer at any time prior to exchanging contracts without incurring any form of penalty.
Chain
Generally, people need to sell their home in order to be able to buy their next one, and the people they're selling to need to sell their home as well. This is what's referred to as a chain and if one link pulls out - the whole chain can collapse. The shorter the chain, the better so as a first time buyer you're often in an excellent position when making an offer - as you won't have a lengthy bit of chain following behind you, making your offer more attractive.
Land Registry
Ownership of land in England and Wales is recorded by the Land Registry - the government department responsible for doing so. Conveyancers will request searches from the Land Registry during any property transaction, and this will highlight any issues regarding the property, the land it stands on, or things that may affect it - either indirectly or directly, such as planning permission for a new development close by.
Conveyancing
This is the name given to the legal work carried out when transferring the ownership of a property between parties.
Survey
Surveys are reports on the property's condition (always a good idea to carry them out as a buyer, to highlight any hidden issues). There are different kinds of surveys of varying intensity, and it depends on the kind of property you're buying which survey will be the most appropriate. These are conducted by Chartered Surveyors accredited by the Royal Institute of Chartered Surveyors (RICS).
Disbursements
Disbursements are fees paid on behalf of the buyer, by the solicitor. They can include stamp duty, local authority searches and money transfer fees.

Exchange
The exchange of contracts, is when the contracts are physically exchanged confirming the intention to transfer ownership between buyer and seller. Although the process isn't finalised at this point, the parties become legally bound by the terms. You have to pay the deposit at this point, so if you back out of the agreement after the exchange of contracts your deposit will be forfeited.

Deeds
The deeds, also known as the title deeds, are legal documents which prove your ownership of a property or land.
Completion
Yay it's done! Completion is what everyone's been working towards. It's the transfer of property ownership from one party to another - which means you now own you own home - congratulations!

There are many more terms you might come across as a first time buyer that you don't understand, and we want the home buying process to be as non-confusing as possible - it should be a time of joy and excitement! So if you need help or are feeling a bit confused, please do get in touch with us - we'll talk you through the process and would be happy to help you find your dream home!