Our Halloween Story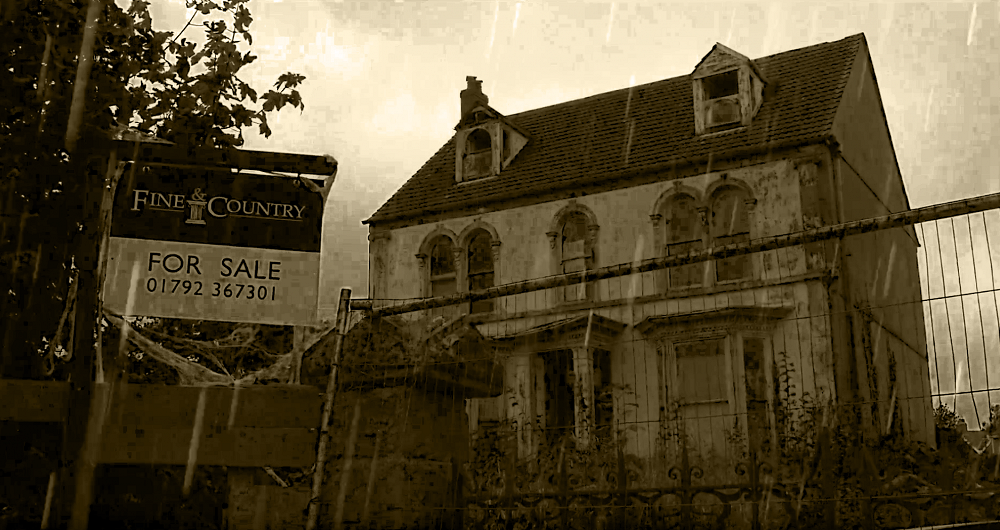 It has been a strange week at the Dawsons HQ, let us tell you about it....
Last week we had a call from a lady, addressing herself as Mrs Addams (she was rather particular about the spelling), and she said that she had a property she wanted to have valued, in order to put it on the market for sales, or for rental.
She stated that the property was vacant, but she would meet our valuers Chris & Ricky there and show them around. She also mentioned that another agency had been instructed to sell the property, but they had not been very good - apparently, none of the staff wanted to come and do the viewings!
So Ricky & Chris set off to their viewing at Brynhewlog, The Mayals, Swansea and we captured their visit on film, have a watch:
AFTERWARDS:
As if that wasn't scary enough, on their return to the office, they found that Naomi and her son George (pictured) had picked and carved jack o'lantern pumpkins for the offices so they were all decorated ready for Hallowe'en. Despite being rather spooked, Ricky & Chris saw the funny side of our little prank!
If you have a home to sell, no matter what condition or if it needs a little lick of paint, and regardless of how many resident ghosts you have in the attic, we would LOVE to hear from you!
You can book a FREE, NO OBLIGATION appointment with our experienced valuers HERE.
Or, if you are just curious, find out what your property is worth with an instant online valuation in less than 60 seconds HERE.
Thanks go to Kevin Chellew for allowing us to film in his property, and for the fine "acting" by the spooky cast:-
Chris Hope & Ricky Purdy (Directors) as themselves
Jane (Marketing Team) Gardner as Mrs Addams
Naomi Webborn (Marketing Team) as Granny NomNom
Natalie Dare (Sketty Sales) as Camilla
Amanda Bamford (Gorseinon sales) as Naughty Daughter
Callum Thomas (Auction Team) as HorseHead Boy
Halee Miller (Marketing Team) as Wednesday
Cameraman George from JP Gardner & Associates
Subscribe for Our Newsletter