March Newsletter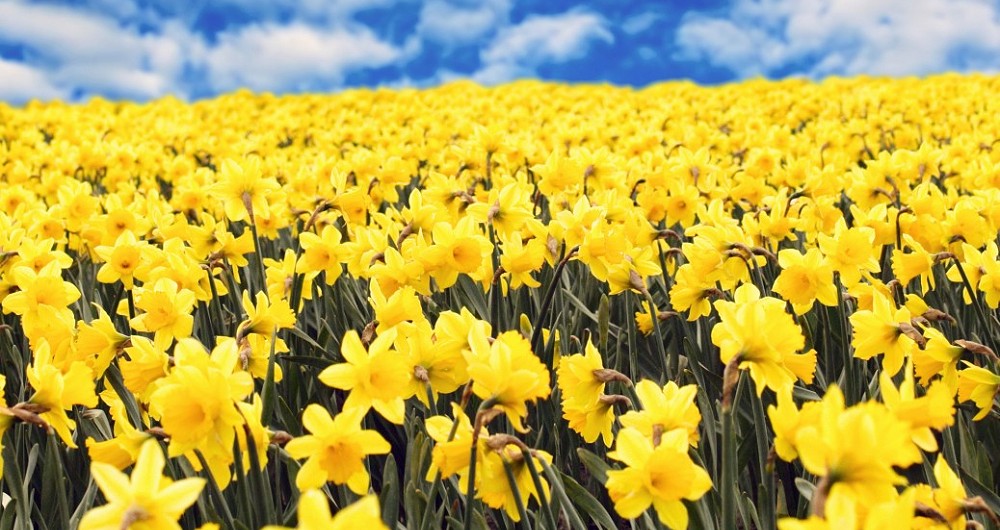 Community News:
Llanelli's Matthew Whitehead run his first half marathon in aid of a fellow staff member:
Our very own Matthew Whitehead decided to take up running in 2018 and signed himself up for the Llanelli half marathon, which is a tough goal for a regular runner let alone a beginner.
With this in mind, Matthew wanted to run to raise funds for something worthwhile. Last year Sam James of our Mumbles lettings office was diagnosed with breast cancer only weeks after discovering she was pregnant with her first child. As a company we decided to give Sam the financial support she would need to be able to recover and enjoy her maternity alongside her partner Luke by fundraising as much as possible. Now baby Maiya is here and is a beautiful, healthy little lady, and Sam herself is also doing so well with her treatments and remaining positive. As Sam's recovery is not over yet we are still looking to raise what we can for her with further fundraisers planned through the year. If you would like to donate or help fundraise please let us know.
Industry News:
Keeping learning local but global, introducing Dawsons Training Wales:
As most of us in the property industry will know, a regulation was introduced in Wales which applies to all landlords and agents of private residential property. The regulations became enforceable by Rent Smart Wales (RSW) in November 2016, requiring landlords and agents to comply with the new legislation, licensing those who deal with letting and management activities of properties within the private rented sector throughout Wales.
To obtain a license both landlords and agents have to undergo training from a Rent Smart Wales (RSW) approved trainer. This training can be classroom or online based. As a local agency discovered when looking to train new staff, the online course is extremely accessible and suited to an agents working environment, as part of this busy fast moving life we all lead.
With the increase in purchases online in recent years and the now daily use of PayPal for most, the need for a safe, quick and easy transaction at any time of day or night, outside of the usual business hours has become the norm.
There are many bonuses to completing an online training course, with the main benefit being the opportunity to complete the course from any part of the world in your own time, at your own pace. With online courses being easily accessible to all with the click of a button, it makes sense to learn at your leisure.
With this in mind Dawsons Training Wales was born in January 2019. Having acquired a former training provider (A19), Dawsons Training Wales has been set up to ensure the ease of online training for landlords and agents remained available from a local business provider.
The learning portal, designed by Picselli a Swansea based web design company, with the assistance and approval of RSW is one of the most up to date approved online course's available. At an affordable, and competitive cost for both landlords and agents to complete the course, Dawsons Training Wales has become a success since its birth.
With an easy-to-access website, office hours helpline and around the clock email response, Dawsons Training Wales is very much the ideal training tool for all those requiring an RSW license.
Contact our team on 01792 633270 or visit WWW.DAWSONSTRAININGWALES.CO.UK for more information.
Top Tips:

Sacrifice your parking space
If your home comes with an allocated parking space, leave it free for prospective buyers/renters to use. It's convenient and offers an experience that's closer to the reality of what it's like to live in your home.
Auction News:
From Auction Negotiator Callum Thomas:
"What a fantastic start to 2019 from the auction department. Having sold 10 properties in the first auction of the year. The high flyer was 15 B+C Trewyddfa Terrace which achieved £81,000 off of a £55,000 Guide Price. We have 15 properties, at the time of writing, all ready for April's auction which is on the 17th so be sure to keep an eye out for those. We have created a real property network at our auctions now with building suppliers, surveyors, solicitors and rentals professionals there on the day. If you are interested in buying or selling with auction please do not hesitate to call us on 01792 478904."
F&C Focus:
95 Pentre Nicklaus, Machynys, Llanelli
For Sale £575,000
This truly wonderful four bedroom family home is superbly positioned on the edge of Machynys Golf Course, boasting incredible panoramic views across the lake, golf course and towards the estuary. Located in the award-winning Pentre Nicklaus village, with palm tree-lined streets and authentic timber clad New England style houses. With the vast open plan living accommodation on the first floor, making the most of the panoramic views.
Business Link:
Introducing
'Wedding and Lifestyle Photographer'
Instagram: richsavagephotography
Contact: 07817596189
Careers @ Dawsons
Are you considering a career in Estate Agency, Property Management or Surveying?

Visit our website for current vacancies:
http://www.dawsonsproperty.co.uk/career.php
Reward Card:
Ask a member of our team for information on how to get one of our exclusive Reward cards providing you with discounts and offers in many local companies throughout Swansea & Llanelli.
DJW Restoration are one of our newest Reward Card Partners for getting your home back into ship-shape condition.
Video Player00:00Use Left/Right Arrow keys to advance one second, Up/Down arrows to advance ten seconds.00:22
RAN update:
"Relocation Across the Nation"
Relocation Agent Network together with their partner agents was eager to share the love on Valentine's Day by focusing and helping our clients with their relocation needs across the UK. It provides us with a great opportunity to identify those clients either looking to move into our area and equally those moving out by referring them to one of our partner agents, handpicked by RAN for our outstanding customer service.
Here at Dawsons, we have at least one accredited Relocation Specialist working out of each of our branches who will provide all the help and support needed with a proposed relocation which can be quite daunting, especially when it comes to choosing the best areas, schooling, etc.
So Valentines Day saw every agent partnered with RAN across the UK, tweeting, posting and sharing the love ……#weheartrelocation
Mortgage Advice Bureau (MAB) update:
Dawsons had 4 branches in the top 13 of the UK's best agents in February for referrals to our financial services team. You can contact our financial experts on the link: