The most common reasons tenants lose some deposit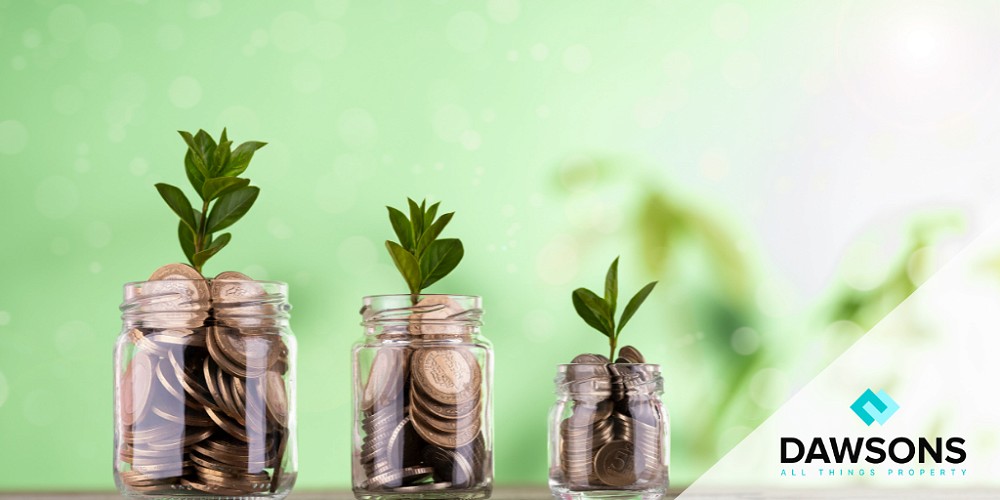 When you first start renting, you will normally have to give a deposit before your tenancy starts. In most cases, this will be equivalent to 5 weeks of rent, and it will be held in a deposit scheme so that when your tenancy ends, you can agree with the landlord on what will be returned. Unfortunately, it is possible that there will be a deduction required from your security deposit at the end of the tenancy, according to the TDS (Tenancy Deposit Scheme) in a recent survey, 88% of landlords raise a deposit deduction at the end of the tenancy.
In order to try and help our tenants to receive a full deposit refund, we highlight below the most common reasons for a deposit to be used at the end of the tenancy (and the stats mentioned are taken from the most recent TDS poll).
#1. Damage to the property (48%)
It's a fact of life that accidents happen, but it is always advisable to replace anything that you break with something of the same standard - which you should be able to assess from looking at your inventory report. If you have broken something and plan on just removing it from the property without informing your landlord, or you have taken something from the property (often accidentally when packing up), the landlord is within their rights to deduct the cost of a replacement from your deposit. Note, however, that the landlord cannot expect "betterment" so, if an item is old or past its manufacturer's lifespan, then it might not be necessary to replace the item but you should speak to your landlord or managing agent for confirmation.
Indirect damage can occur as a result of neglect or lack of basic maintenance. It could be something simple like leaving a window open when you go away, and when it rains heavily and water damage occurs. If you notice any issues in the property it is imperative that you contact your landlord or managing agent, as small issues can quickly become big issues if they are left unchecked, and any additional damage caused to the property due to your delay in reporting the problem is caused 'permissive waste' and will be chargeable to the tenant.
#2. Cleaning (36%)
The cleanliness of a property is one of the most contentious issues because every person has a completely different view of what is clean or what is dirty. That is why we always try to encourage our landlords to hand over their rental property in a 'professionally clean condition". This means that a contractor will undertake a pre-tenancy clean at the start of the tenancy, and can be held accountable for anything they miss and should come back to the property to rectify any work that is not to standard. Similarly, the tenant should then pay for the property to be professionally cleaned by a post-tenancy contractor (even better if it is the same person cleaning at the start and the end of the tenancy) and that way the contract is fair, and both parties have done their best to ensure the property is as clean at the start as it is at the end of the tenancy.
Your inventory 'schedule of condition' will explain how the property is handed over to the tenant at the beginning of the tenancy, and it is the responsibility of the out-going tenant to hand back the property in the same condition at the end.
#3. Redecoration (9%)
Whilst the redecoration of a property is really a landlord's responsibility, and they should maintain their rental property in good decoration, with a fresh coat of paint every few years (especially in hallways and well-used spaces), deposits can be deducted due to redecoration costs, and this is usually because a tenant has painted a room a different colour without permission, and not returned it to the stated colour as it was at the start of the tenancy. Always make sure that you seek the permission of your landlord or property manager before re-decorating, there will usually be a special clause added to your tenancy agreement explaining what you can or can't do.
It is also worth being mindful of any children in the house, making sure that they do not decide to colour-in or draw on the walls, but if that does happen, ensure you repaint the entire wall the correct colour, not just paint over the patch as this will definitely show and you will then be charged with the professional re-painting of the wall in question.
#4. Rent arrears or unpaid bills (7%)
You are due to settle the rent at the property up to and including the final day of your tenancy. If you are leaving earlier than your regular payment period then it is advisable to ask your landlord or property manager what the final rent amount will be or pay the entire month and the balance will be returned to you along with your deposit after the tenancy has ended. If you have rent arrears then these will be deducted from your deposit money.
Notify your utilities that you will be vacating the property, settle your final bills, take the meter readings and send copies of your final bill payments to your landlord or property manager to confirm that you have carried out this job.
Other issues:
Leaving behind unwanted belongings: If you have a pile of stuff that you don't want to sort out, don't just leave it at the property or a contractor will be hired to dispose of these items on your behalf. The same with your rubbish, take it to the tip or ensure it goes with the rubbish collection and is not left at the property. There have been issues when bags of rubbish have been left, have attracted rodents, and the outgoing tenant is then responsible for paying for the rat-catcher!
At Dawsons, we always advise you to pay attention to the inventory check-in and to be present at the check-out or any interim inspections, to make sure that you are fully aware of anything being noted and confirm you are in agreement. If you are looking for a rental property, or you're a landlord looking for an agent to manage your property, get in touch here.
Llanelli Sales and Lettings, 11 Murray Street, Llanelli, SA15 1AQ ☎ 01554 784400
Marina Sales and Lettings, Unit A, Meridian Bay, Trawler Road, Swansea Marina, SA1 1PG ☎ 01792 653100
Morriston Lettings, 134 Woodfield Street, Morriston, SA6 8AL☎ 01792 790132
Mumbles Sales, Lettings, Fine & Country, 77 Newton Road, Mumbles, SA3 4BN ☎ 01792 367301
Swansea Lettings, 15 Walter Road, Swansea, SA1 5NF ☎ 01792 301000