No deposit renting in Swansea with Dawsons and Flatfair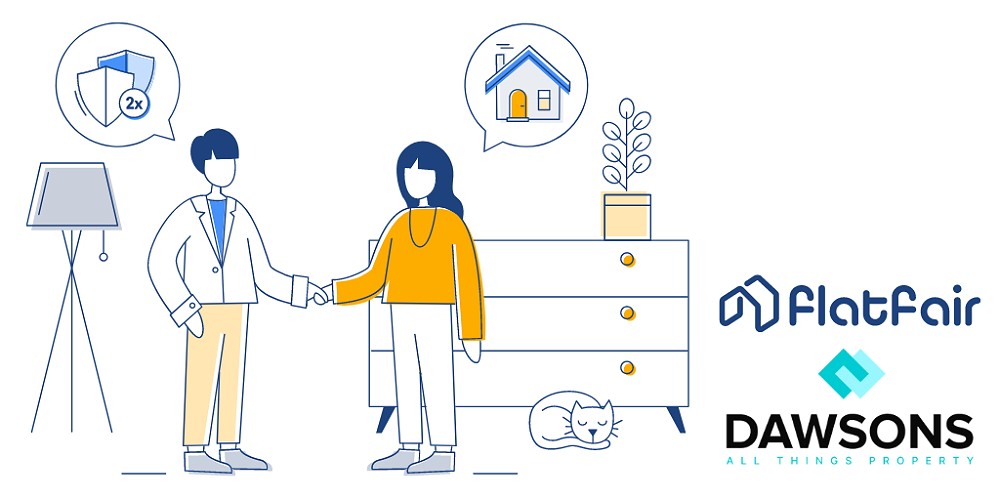 We are delighted to announce our partnership with Flatfair and being able to offer our tenants a 'NO DEPOSIT' solution to renting in the Swansea and Llanelli area.
How does the NO DEPOSIT OPTION work?
Instead of paying the usual five weeks' rent for a traditional deposit, flatfair's 'No Deposit Solution' allows tenants to pay a one-off flat fee when renting a property via our lettings team. We are delighted to be able to offer this new solution to renters because we are aware that the cost of living is increasing at an alarming rate, and this option gives all of the same benefits to the landlord (in many instances it actually gives landlords more peace of mind because there is an upper limit of 10 weeks rent available to the landlord (double that of a traditional deposit), provided that at the end of the tenancy, any payment for damages is mutually agreed and arbitrated by a third party.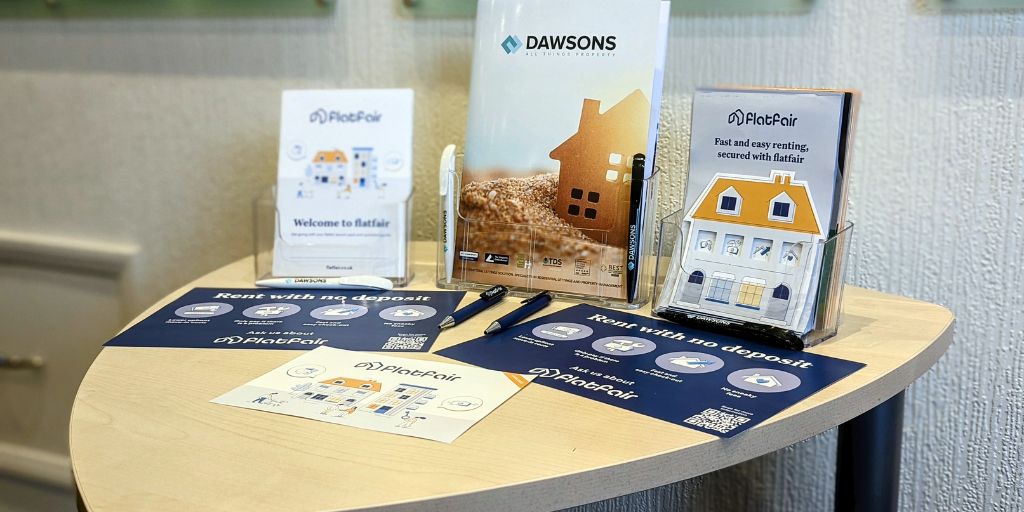 Since launching the flatfair no-deposit scheme over £10 million of upfront deposit costs have been saved, helping tenants to move into the rental homes of their dreams in Swansea, Llanelli, Sketty, Gorseinon, Killay and Morriston. This new solution is fast, easy and fair, let's take a look:
Tenants pay 1 week's rent + VAT instead of a deposit = lower moving costs.
Tenants only pay for what they are responsible for at the end of the tenancy = no dead money just sitting in a bank account for months or years.
Checking out is easy with Government-backed adjudicators on hand in case there is a deposit dispute.
No recurring charges if you renew the tenancy.
Deposit claims are judged on a case-by-case basis with issues sorted out within 10 days.
Up to 10 weeks of rent is covered, so landlords have more peace of mind.
Please note that all tenants must pass their references in order to be able to utilise this no-deposit scheme. For more information, please get in touch with us HERE.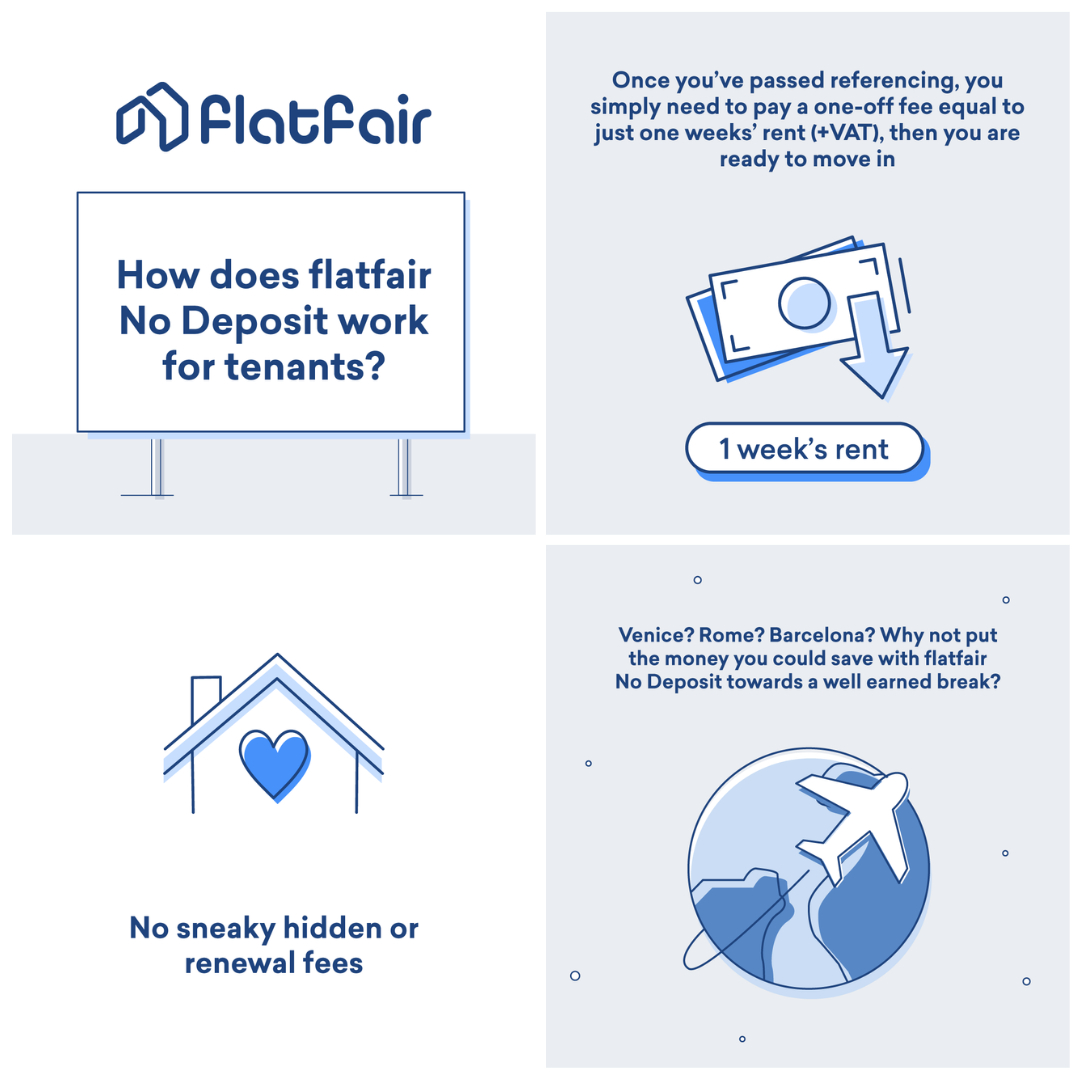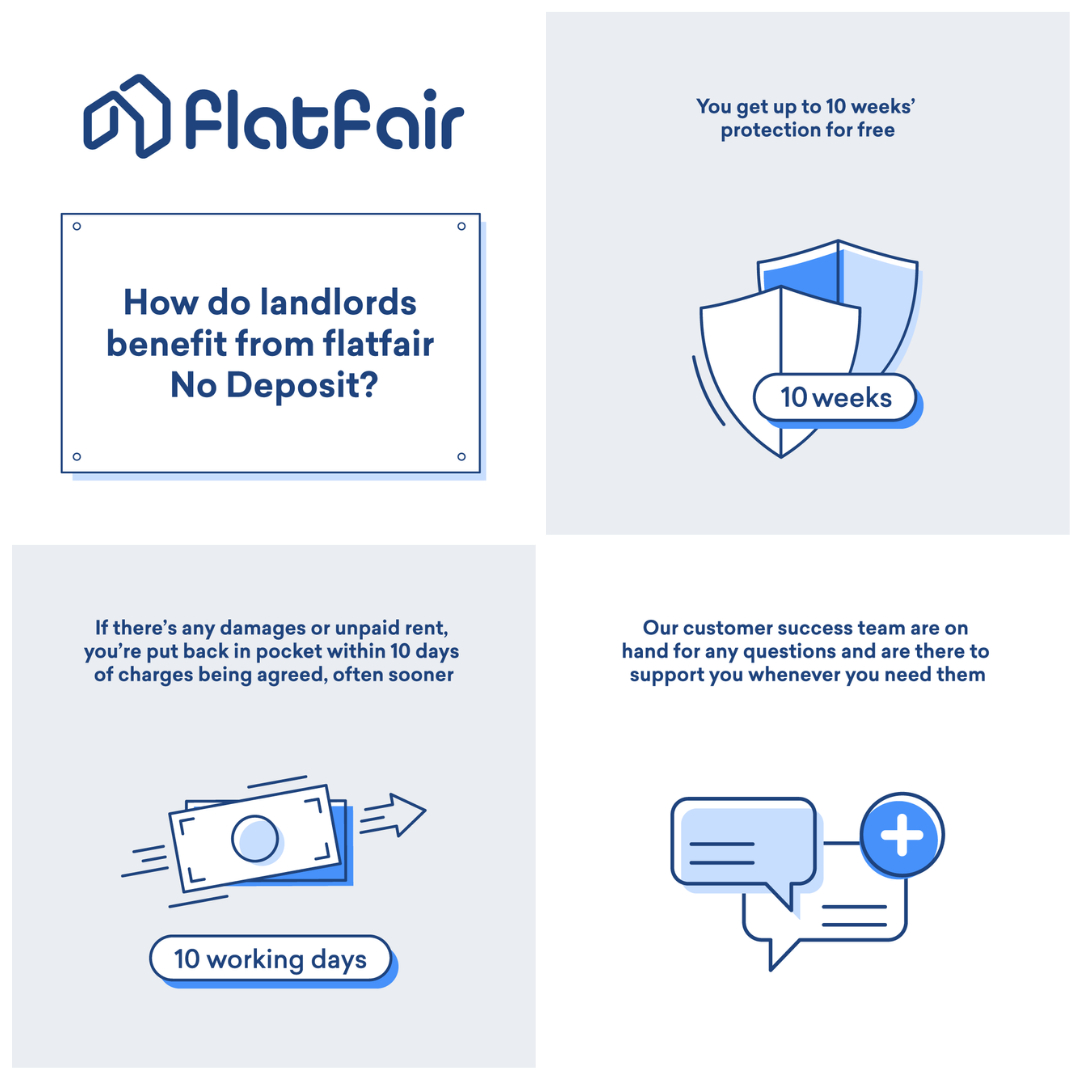 FIND OUT HOW TO KEEP DEPOSIT DEDUCTIONS TO A MINIMUM