7 top tips for reducing plastic waste in your home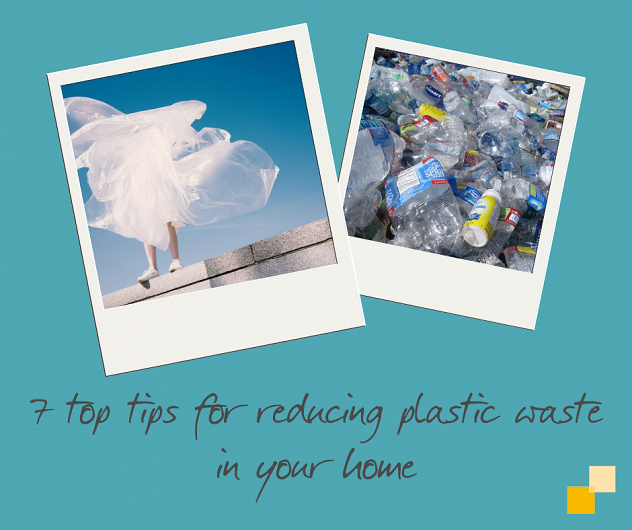 We're lucky to live and work in such a gorgeous area with miles and miles of beautiful coastline to explore right on our doorstep. Over the last few years, there's been a surge of awareness when it comes to how much plastic we throw away, and what damage plastic packaging and plastic micro-particles are doing to our oceans and the wildlife that lives in them.
With that in mind, there are lots of different ways we can reduce the amount of plastic we throw away, and we've put together a list of some of our favourites to help keep our seas and lovely beaches plastic-free.
Ditch the carrier bags
We all know there's a charge for carrier bags, and here in Wales we were the first UK nation to introduce it! This has slashed the number of carrier bags being purchased by more than 70%, but there's still a way to go.
The answer is to keep reusing those you already have or using material bags. If you're crafty yourself or you know someone who is a dab hand on the sewing machine, there are quite a few tutorials on making your own fabric tote bag online, this one is especially simple.
Reusable mugs
Many coffee shop chains now offer a discount if you take your own coffee receptacle to use instead of disposable cups. And there are such a huge range of cups to choose from, some are even made of recycled materials themselves – double whammy!
Use beeswax wraps
Clingfilm has been the go-to for hastily wrapped sandwiches for years. It's easy to think of as convenient, but it sticks to itself, often tears in the wrong place and is just a bit of a pain really, as well as being single-use and bad for the environment. One alternative is beeswax wraps. These are especially lovely as not only can you buy them in different designs, if you like to have a go and make things yourself you can make them from any fabric you like! You'll find some instructions here.
Zero waste shopping
You can recycle those plastic tubs that come from the takeaway, or jars or anything else with a lid by visiting a zero-waste shop. We are lucky to have Balance in Sketty run by Russ, where you are able to purchase bulk food, cleaning products and personal hygiene items in your own containers. Visit their Facebook page to find out more about them.
Say no to plastic straws
It's important to stress that bendable plastic straws are an essential for some people for health reasons, so there is still a place for them. However if that doesn't apply to you and you don't need a straw, just ask if you can have your drink without one. A lot of places now don't provide you with a straw - unless you ask for it - as standard, which is great, but by getting in first you'll be making extra sure.
Clean your teeth with bamboo
The humble toothbrush, something most of us use twice a day on autopilot. Over your lifetime so far, how many plastic toothbrushes do you think you've thrown away? If you're looking for a more sustainable option which won't end up as a pollutant, try replacing with a bamboo toothbrush. It still does the same job, but won't break down into harmful micro-particles when you're done.
Seek out alternatives
Have a look round and see where you use a lot of throwaway plastics, and then investigate how you can reduce them. For example: how many plastic bottles do you have lined up in your shower right now? You can buy shampoo and conditioner in bars rather than bottles, and Lush even sell little tins to keep them in which you can refill on a regular basis.
Get creative! It's a lot of fun searching out alternatives and turning it into a bit of a game. For a list of further shops in Swansea which can help with your plastic-reducing mission, please visit Plastic Free Swansea's website for more ideas and plastic-free friendly shops.